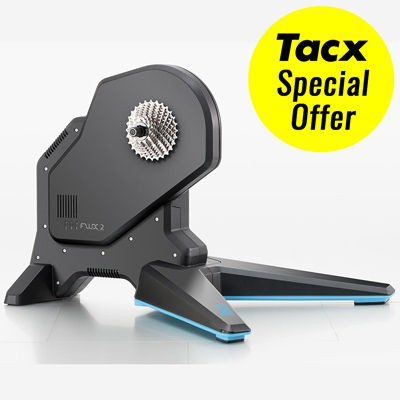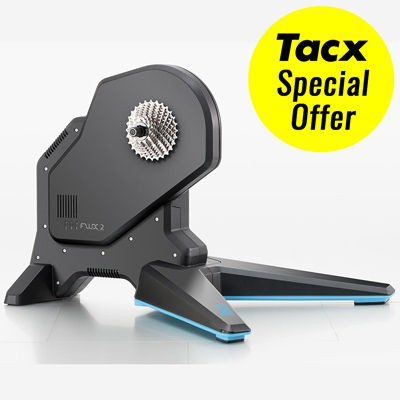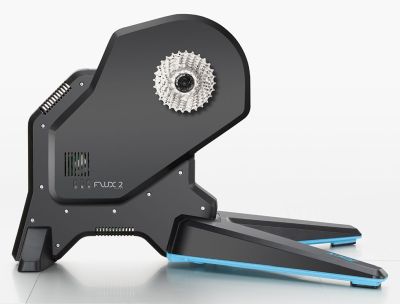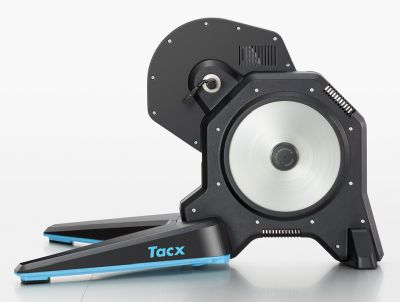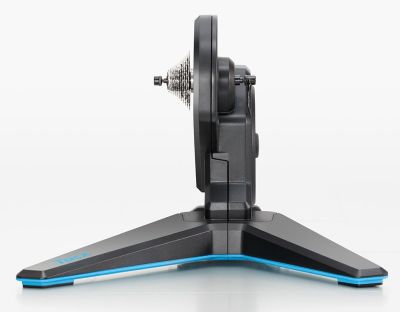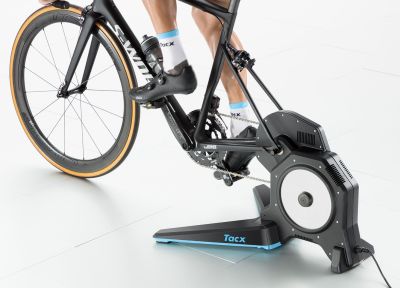 In Stock
2-3 Days Delivery Time
$779.34
TACX SPECIAL OFFER
BUY A TACX® FLUX 2 OR FLUX S AND GET AN HRM-DUAL FOR FREE (WORTH €69.99)
How to benefit from the special offer:
Purchase an eligible new trainer between 01/08/2022 and 30/09/2022.
Send an email to specialoffer.ie@garmin.com with the details listed here: First Name Last Name Email Address Proof of Purchase IMPORTANT: Don't forget to attach a copy of the invoice or receipt as the proof of purchase before sending the email. The date of purchase and product name must be stated on the invoice or receipt.
We will then validate the above information and come back to you within 2 weeks with your personal voucher code to redeem on Garmin.com.
Please refer to the
Terms & Conditions
and Privacy Notice for more details.
The iconic FLUX Smart has been upgraded to the FLUX 2 Smart. Compared to its predecessor, it is equipped with a bigger and stronger resistance unit and a heavier flywheel. This resulted in a wider simulation range, better ride feel and a more accurate power measurement.

Features:
CHALLENGING POWERFUL: The FLUX 2 Smart is equipped with a bigger resistance unit compared to its predecessor, allowing for a wider simulation range. It is able to realistically simulate inclines up to 16% gradient.
ACCURATE & RELIABLE: A reliable, accurate and consistent power measurement is key to keep track of your performance and progress. This is exactly what the FLUX 2 Smart is designed for, it measures your power accurately within 2,5%.
SMOOTH RIDE FEEL: A stronger resistance unit in combination with a larger flywheel significantly improved the ride feel and responsiveness of the FLUX 2 Smart. With these improvements, this Smart trainer better replicates the experience of outdoor rides.
EXTREMELY SILENT: The FLUX 2 Smart is designed to bring vibrations and noise levels to the absolute minimum. This resulted in a very silent flywheel equipped bike trainer.
SMART TRAINER: Connect to popular training apps, like Zwift & Tacx.
SIMULATION RANGE: Realistically simulate inclines up to a 16% gradient.
SPRINT: A strong trainer with a maximum sprint resistance of 2000 watts.
HEAVY FLYWHEEL: A large 7,6 kg flywheel ensures the best ride feel.
Specification:
Type of trainer: Interactive Smart direct drive with electric brake
Magnets: 8 Permanent ferrite magnets & 8 electromagnets
Transmission: None
Electrical requirements: 110-240 Volt
Power indicator: None
Connection indicator (ANT/BT): 2 LEDs
Firmware upgradable: Yes
Suitable cassettes: Shimano & SRAM: 8 - 11 speed. Campagnolo, SRAM XD and XD-R body sold separately , Not suitable for Specialized SCS system
Suitable axles: Width of rear fork: Race 130 mm, MTB 135 mm, 142 mm & 148 mm. Adapter for 135 x 10 mm available.
Suitable bikes: Race, Tri & MTB
Supplied with: Quick release for road bikes and mountain bikes (5mm) , Direct drive quick release with adapter set 142x12mm & 148x12mm , 1 month Tacx Premium software
Max. power (40 km/h): 2000 Watt
Max. incline: 16%
Simulation of descent: No
Max. torque: 41 Nm
Max. brake force: 120 N
Flywheel: Actual of 7.6 kg
Mass inertia: 31.2kg
Calibration: Spin down
Footprint (lxw): 670 x 642 mm (26.4 x 25.3 in)
Height: 460 mm (18.1 in)
Dimensions when folded: Not foldable
Weight: 23.6kg (52lbs)
Article number: T2980
Wireless communication: ANT+ FE-C , Bluetooth Smart open
Control by: Smartphone , Tablet , ANT+FE-C bike computers , Stand alone , Connect to computer via ANT+antenna
Output: Speed , Cadence , Power
Read out on: Smartphone , Tablet , Bike computer , Sports watch , Computer with ANT+ antenna
Accuracy: <2.5%
Manufacturer's Code: T-2980