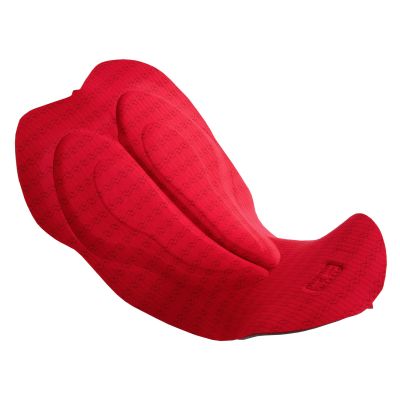 Price:
RRP: €100.00
Save: 30%
This garment is the result of a combination of quality materials, technical details, and advanced anatomical construction.
The two ankle zips facilitate use and the Road Performance Space cycling pad by Cytech guarantee superior comfort during long-distance riding. The reflective inserts ensure greater road safety.
Features
- Lombardia thermal fabric.
- Soft brushed inner fabric.
- Total UPF protection (50+).
- Breathable mesh bibs.
- Zip up ankle openings.
- Flatlock seams.
- Silicone gripper on bottom leg.
- Reflective elements to increase visibility to keep you safe.
Road Performance Space pad
- It has an innovative structure featuring a multidirectional curvature that delivers prefect fit and great stability in saddle.
- HCS (Hybrid Cell System). This system enable to get a pad significantly thinner and lighter than gel, and also radically more breathable and resistant to wear and tear.
- Fabric: Eit Carbonium Flash.
- Density: 200kg/m³ (perineal insert).
- Extra-long distances: more than 7 hours.
Size Chart

Manufacturer's Code: BL44670-058XL, BL44670-058XXXL, BL44670-053XXXL
Barcodes: 8300686084038, 8300686084052, 8300686083994