Cateye Sync 35/40 LM Wearable Rear Light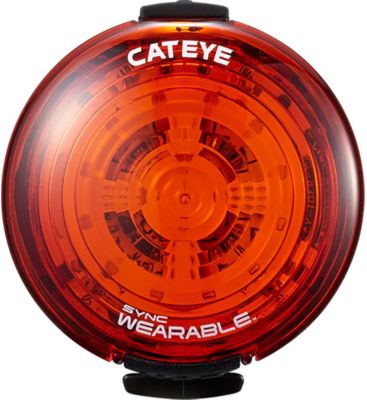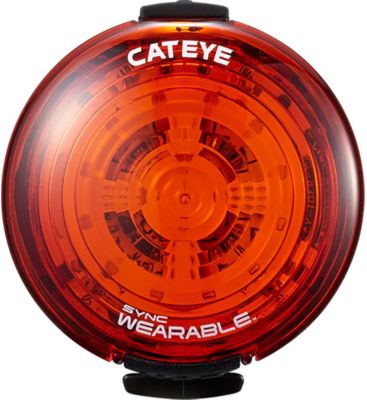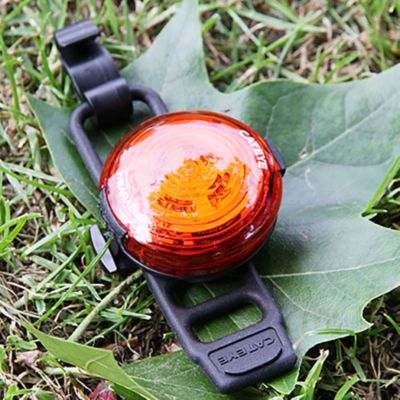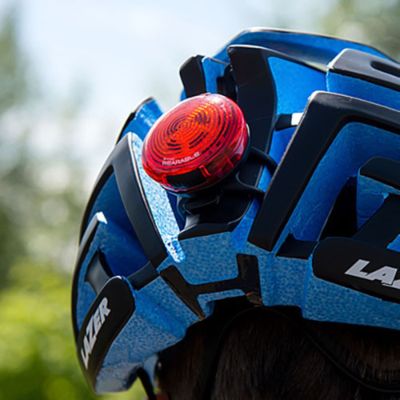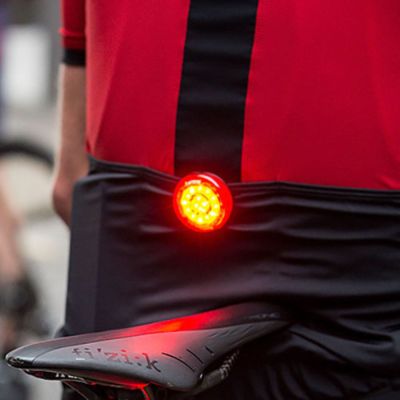 Cateye Sync 35/40 LM Wearable Rear Light
In Stock
2-3 Days Delivery Time
$49.60
Enhanced version of the super-bright Wearable X, providing greater side-on visibility thanks to a deeper design
CatEye SYNC means:
CatEye SYNC is an easier, quicker and safer lighting solution for many types of cyclists, from commuters to enthusiast riders.
CatEye SYNC means easy on/off – all lights can be turned on/off through one switch on the front light. No separate remote required.
CatEye SYNC makes you stand out – synchronise the flash timing of rear lights for improved visibility to other vehicles on the road, day or night.
Synchronised:
Customisable:
CatEye SYNC is compatible with Smartphones, using the CatEye SYNC app to set up and monitor up to 7 SYNC lights.
Exclude modes you're not going to use on the front SYNC Core light
Synchronise the SYNC rear lights so that they flash in unison.
Synchronise the SYNC rear lights to all activate in Kinetic mode.
Communicative:
The CatEye SYNC app includes battery level information for all SYNC lights, all communicated through the SYNC Core front light switch.
The SYNC Core monitors power levels and connectivity, eliminating any worries over whether your rear lights are still illuminated and synced while riding. No more checking behind you!
The CatEye SYNC app's "Find Me" mode identifies which rear lights need charging if you are using multiple numbers of the same rear light.
Key Features:
Mode: Kinetic: 50 Lm burst (switchable, on or off), High: 30 Lm, 1.5 hrs, Low: 2 Lm, 18 hrs, Flashing: 50 Lm, 45 hrs, Group Ride: 30 Lm, 10 hrs (low pulse), Rapid: 50 Lm, 16 hrs, Daytime HyperFlash: 50 / 50 Lm, 25 hrs
Charging Time: 2.5 hrs (USB 2.0)
Weight: 21g incl. band
Specification:
Double-ring COB LED technology
Customise modes via the SYNC app
Switchable Kinetic functionality
Will sync modes with other SYNC rear lights for dynamic visibility
Quick & easy to attach and detach
Suitable for use on luggage and clothing
USB rechargeable battery
CatEye's utilises data from the Institute for Traffic Accident Research and Data Analysis in Japan. This important data is relevant to all modern cities with commuting cyclists across the globe.
78% of all fatal accidents occur in the daytime.
Crossing collisions are most frequent, but rear-end and left / right turn collisions are also common.
87% of human-factor accidents are caused by a delay in noticing the cyclist.
Manufacturer's Code: CA475SYWRB