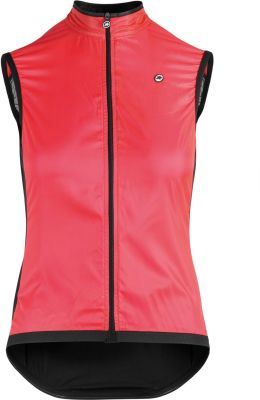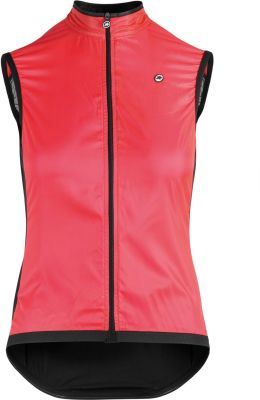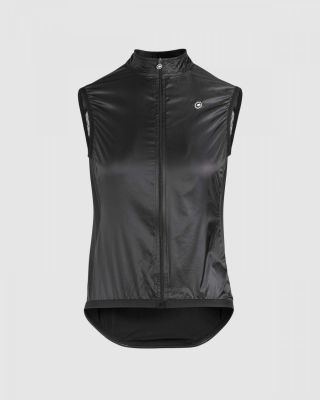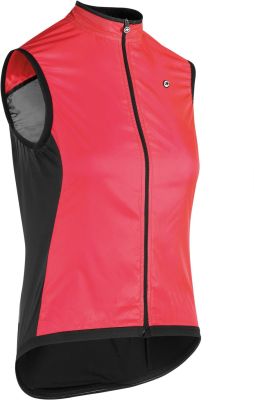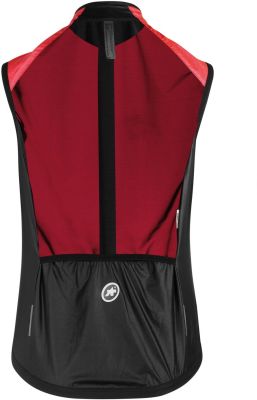 A windproof and lightweight shell vest to preserve your core temperature when not in your pocket
Embodying the essentials, this stripped-back, women's-specific shell vest has a form-fitting construction that delivers the highest level of protection against the elements for a decent price. This sleeveless design consists of our Foil Ultra textile, which has proven its worth in notable products from within our year-round collection of shells, as well as deploying side panels using our windproof Glossy for added comfort. The reworked dual layer collar construction improves elasticity and comfort while riding.
This tech-savvy engineering and construction share one purpose: to create a packable, ultra lightweight shell, which is equally at home tucked in your pocket or on your body. Turn those chilly descents and cool morning starts into moments that you embrace, as you rely on this vest to take the chill off.
Supremely packable, this vest is compact for storing in your pocket when not in use. Cut in our revised women's Long Distance design, this invaluable piece has been tailored for churning out daily miles so it is ideal for those rides where you need sufficient protection, minimal volume and maximum performance.
Specifications:
Long Distance: A body-mapped performance fit that is a little less aggressive than our Aero Racing line. The best of both worlds, where wearability and speed converge.
Foil Ultra: A windproof, water-repellent, ripstop, lightweight and hyper-stretch woven fabric.
Glossy: This warp-knit windproof textile comes to the fore on the side panels to provide stretch and breathability.
Stretch net: Deployed on the rear of the vest for increased ventilation and improved contouring while on the bike.
Rustle-free: This piece of apparel has been designed to be as quiet as possible with a rustle-free fabric.
DWR: As not every day comes with unbroken sunshine, we've treated this product to our DWR (Durable Water Repellency) to protect you from rainfall.
Full-length camLock zip: Slim, light zip for individually adjusting to the conditions.
Visibility: The divaPink colourway elevates your visibility to other road users.
ultra lightweight, ultra packable: As cyclists we understand the needs and restrictions that you face on every ride. With limited pocket space and a need to accommodate the essentials, we have diligently worked to create products with the lowest possible weight and great packability. As no one wants to feel like a packhorse on rides in changeable conditions, we've strived to strike the balance between weight, volume and performance. Our approach is always to craft pieces that will exceed expectations as your back-pocket insurance policy. This approach involves minimal volume and minimal seams.
Size Chart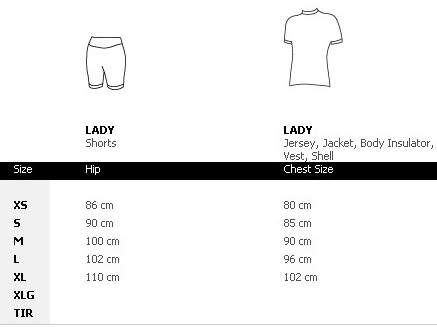 Manufacturer's Code: 12.34.347.71.S, 12.34.347.18.S, 12.34.347.18.XL
Barcodes: 2220000108362, 2220000108300, 2220000108317