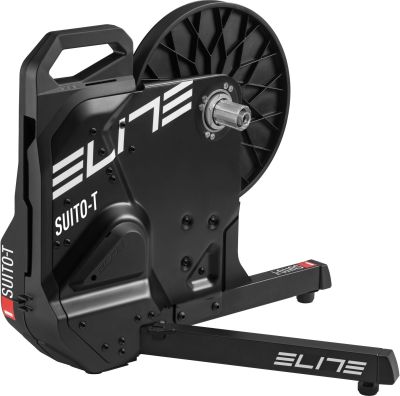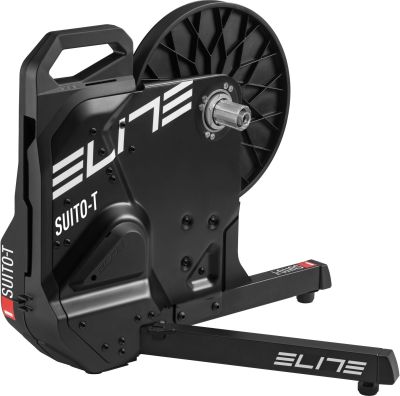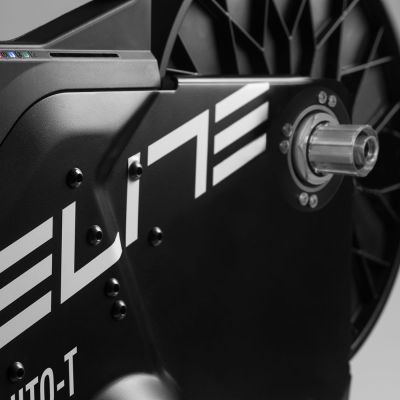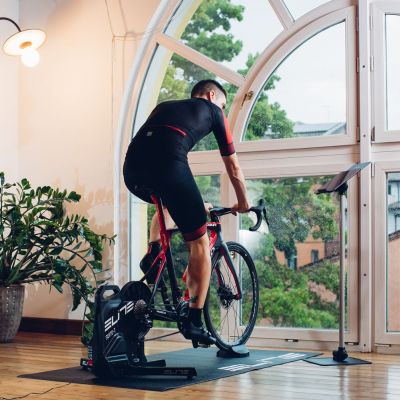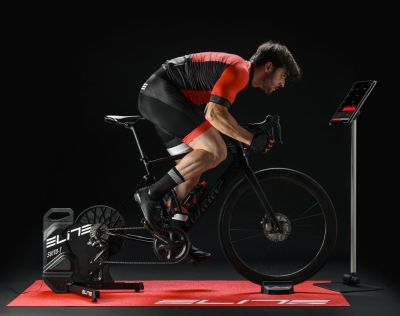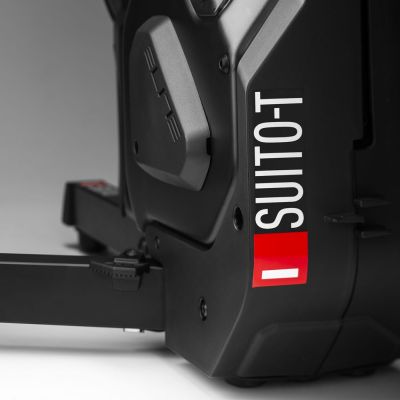 Price:
RRP: €755.20
Save: €180.20
In Stock
2-3 Days Delivery Time
€575.00
SUITO-T is the Elite Suito home trainer without supplied sprocket cassette, a powerful and compact model that offers total compatibility with several types of bicycle.
Powerful, solid and quiet, SUITO-T is an interactive home trainer designed to offer a realistic, accurate and fun bicycle workout experience.
Featuring direct transmission to ensure increased accuracy and quietness while working out, the SUITO-T is very stable trainer even during the most intense sprints, and its small size makes it easy to transport and store everywhere.
Features
Compact Design
The main feature of this home trainer is the sturdy steel structure, ideal to ensure durability and stability even during intense sprints.
Featuring an elegant and solid profile, SUITO-T has a wide support base with pre-assembled support legs. Just position them properly to trigger the automatic lock mechanism.
SUITO-T is designed to ensure small footprint wherever you go: its integrated handle, reduced size and slim profile makes it easy to transport and store everywhere without worrying about its footprint.
SUITO-T optimized design makes it compatible with various bicycle models and commercially available sprocket sets.
Accurate and powerful bicycle workouts
SUITO-T simulates gradients up to 15% with ± 2,5% accuracy, one of the most powerful home trainers you can use to release all your power even during the most intense sprints.
Power Meter Link (PML): It's a function that lets the hometrainer employ an ergometer that's already installed on your bike as a power source.
Spindown: A calibration procedure for the hometrainer that takes into account all friction values that change over time and during use that influence brake's accuracy and compensates its effects on the resistance generated by the hometrainer.
Temperature compensation algorithm: A function that lets the hometrainer compensate the variations due to brake overheating and take the resulting data into account when calculating power.
Train on Zwift and My E-Training!
Everyone purchasing the SUITO-T will find in the box a coupon card tha that inculudes a free 1-month subscription to Zwift and a free 12-month subscription to My E-Training.
Discover all the software you can use with SUITO-T: other than Zwift and My E-Training, you can also manage it with all other indoor cycling platforms such as TrainerRoad, Kinomap, Rouvy, Bkool, Bikevo and many more.
SUITO-T adds up to the Elite home trainers' range of ANT+™ FE-C & Bluetooth hometrainers that interact with every app, software, computer and device (smartphones and tablets) via iOS, Android, MacOS and Windows. Just choose the software, select the course or training program and start pedalling on your bike. SUITO-T will automatically adjust resistance.
Sensorless cadence
All hometrainers by Elite immediately send power, speed and cadence data, thus setting themselves as effective instruments to build an accurate training program and replicated outdoor workouts as much as possible.
Cadence is measured via a practical sensorless technology (that is, no sensors to apply to your bicycle) and is calculated on the SUITO-T as a function of speed variations.
Specifications
DIMENSIONS OPEN: (L X W X H) 560 x 760 x 495 mm / 22,04 x 29,92"x19,48"
DIMENSIONS FOLDED: (L X W X H) 560 x 150 x 495 mm / 22,04"x 5,90"x19,48"
WEIGHT: 14,2 Kg / 31,30 lb
Manufacturer's Code: TT91004