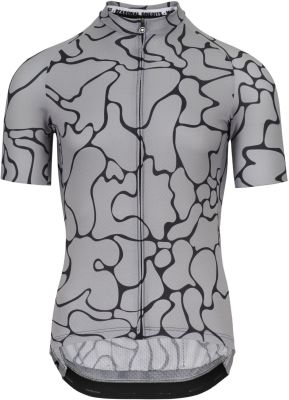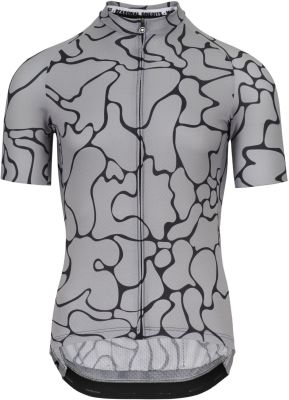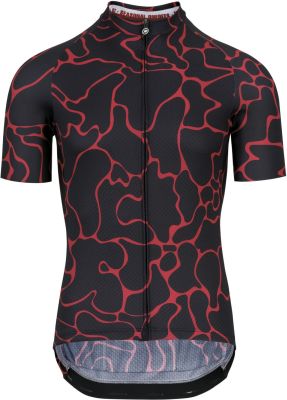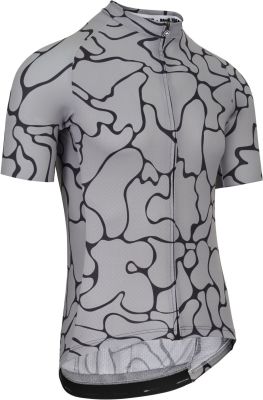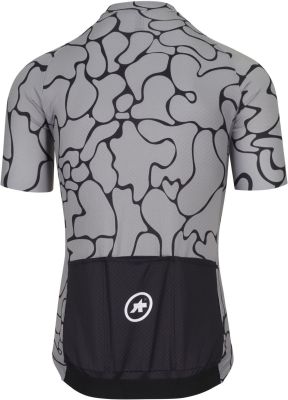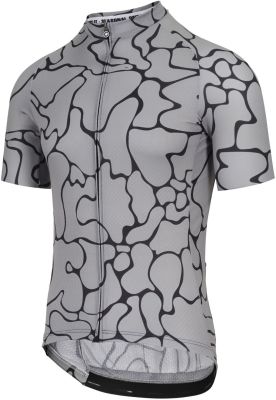 Price:
RRP: €130.00
Save: 31%
Grey/Black - TIR
In Stock
2-3 Days Delivery Time
€91.00
Black/Red - S
In Stock
2-3 Days Delivery Time
€90.00
The Voganski is one in a series of our second generation MILLE SS jersey, set apart by its comfortable raw-cut sleeves, classic regular fit, and bold "psychedelic-lava" colorways inspired by LP cover art from the mid-to-late '60s.
It wears the classic, regular fit of the original, but now features a completely revamped raw-cut sleeve construction made with the same stretchy, ultrasoft textile we use on our race jerseys. This more streamlined, stitch-free construction creates the smoothest transition possible between the fabric and your upper arms, with a stay-put hold while outstretched at the bars. The body textile is also new, our BIG DUAL Tex knit that's highly breathable, superlight, and faster drying than the original. Finishing details include a full-length camlock zipper and our proven Triple Ramp Pockets, that latter of which ensure your cargo remains secure with their built-in textile lids.
Features
BIG DUAL Tex: A fast-drying interlock circular knit fabric with great moisture management and breathability, making up the front and back panels. It's snag-resistant with high mechanical stretch, and has built-in UPF 50+.
Push Pull: The sleeves are made of our ASSOS-developed Push Pull warp-knit textile with high UV protection (UPF 50+). Highly breathable, this fine gauge knit with bi-stretch is quick drying and very comfortable.
Raglan Cut: Sleeve design free of a traditional shoulder seam, continuing up to the neck for greater range of motion.
Raw-Cut Sleeves: A design that creates the smoothest transition possible between the fabric and skin. More comfort and precise hold with less pressure.
Triple Ramp Pockets: Our storage design with three textile-lidded pockets optimally located for ease of access; security and stability guaranteed.
Full-Length Zipper: Temperature regulation courtesy of a lightweight full-length zipper with camlock.
regularFit: A body-mapped performance fit that is a little less aggressive than our racingFit—the best of both worlds, where speed and comfort converge.
Composition: 75%PL 13%PA 12%EA
Size Chart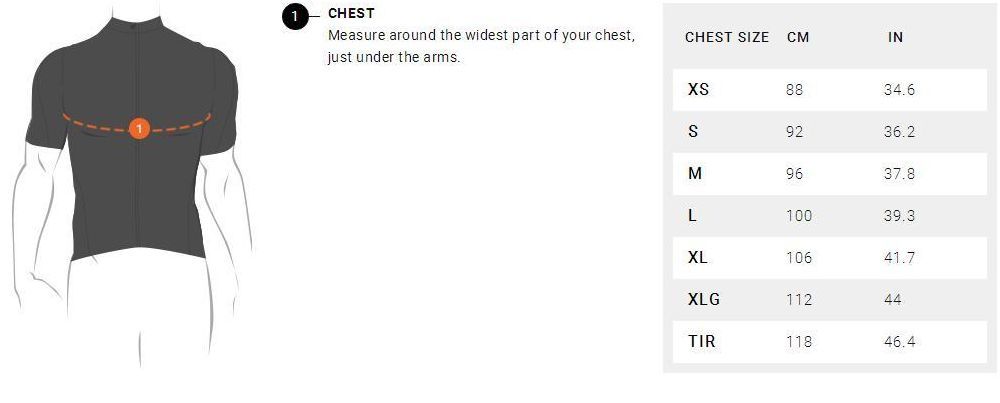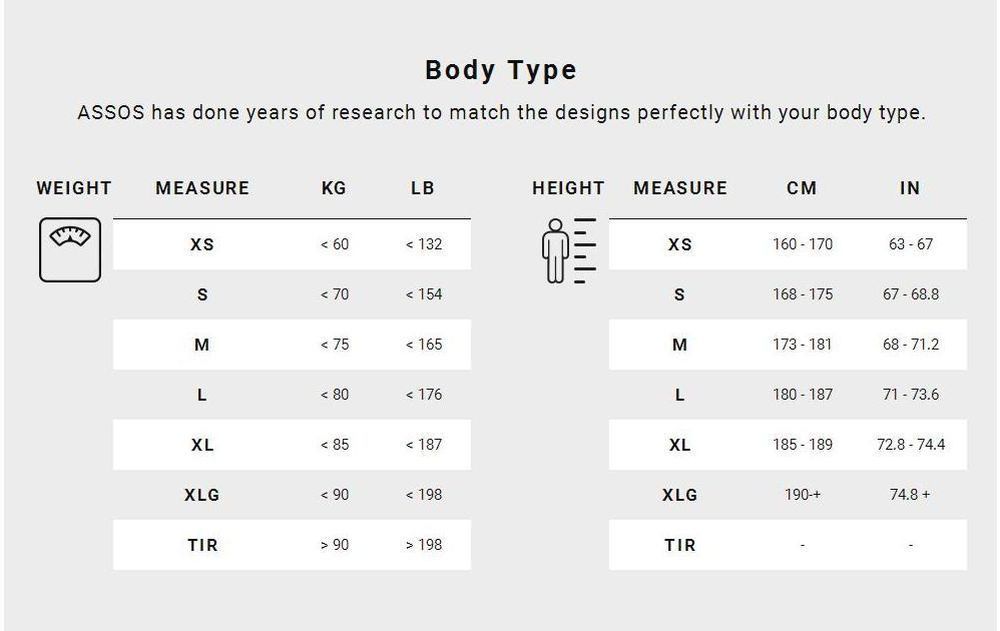 Manufacturer's Code: 11.20.312.1B.TIR, 11.20.312.4C.S
Barcodes: 2220000193931, 2220000193740