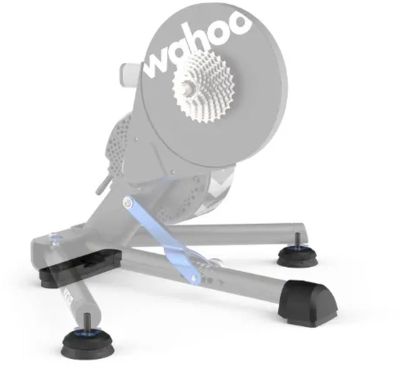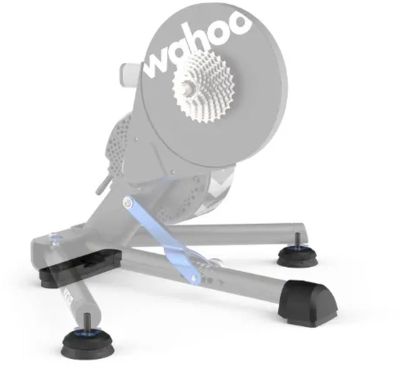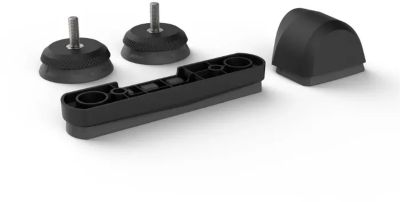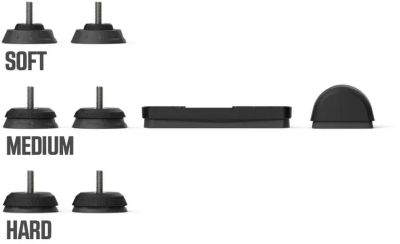 In Stock
2-3 Days Delivery Time
€79.99
Bringing natural movement to the legendary KICKR Smart Trainer.
Whether mashing or spinning, riding in the saddle or out, KICKR AXIS feet let cyclists of all types customize the ride feel, enhance feedback, and experience a more realistic training setup by providing up to 5 degrees of side-to-side movement.
KICKR AXIS feet enhance natural movement on the bike by minimizing pressure touchpoints, thus reducing fatigue and allowing you to train longer. KICKR AXIS comes with three stiffness options - easy, medium, and hard - so cyclists are able to to match their unique riding style and preferences.
NOTE: KICKR AXIS is NOT compatible with KICKR CORE and KICK SNAP
Features:
MORE REALISTIC RIDE FEEL
SIDE TO SIDE MOVEMENT
TRAIN EFFECTIVELY
REDUCE FATIGUE
COMPATIBLE WITH ALL KICKR VERSIONS
EASY INSTALLATION
In the Box
Rear AXIS foot
(2) AXIS Outrigger feet with mid caps installed
(2) Outrigger bolts for K14, K16, K17
Front AXIS foot
(2) AXIS Stiff and Easy Feet
ACTIVE FEEDBACK
Whether on a virtual training ride or doing a high-intensity interval workout, KICKR AXIS offers immediate feedback by responding to rider tempo and body position changes. With 5° of lateral side-to-side movement, indoor training feels more like the experience of riding outdoors.
REDUCE FATIGUE, GO LONGER
By allowing you to move more naturally with the forces applied during long hard training sessions, KICKR AXIS reduces your fatigue, so you can go harder, longer.
A TUNED RIDE
Whether mashing or spinning smoothly, staying in the saddle or standing on the pedals, KICKR AXIS' integrated action feet can be independently tuned for a customizable training experience. With three stiffness levels to choose from, AXIS gives every cyclist the ability to match their unique riding style.
ULTIMATE KICKR RIDE FEEL
When combined, KICKR AXIS, KICKR CLIMB and KICKR HEADWIND deliver the movement and sensations of training outdoors into virtual indoor rides and workouts.
Manufacturer's Code: WFKICKRAXIS