Troy Lee Designs A3 MIPS MTB Helmet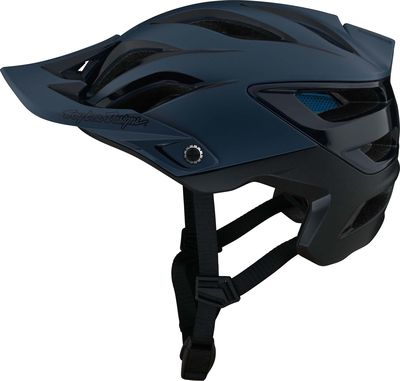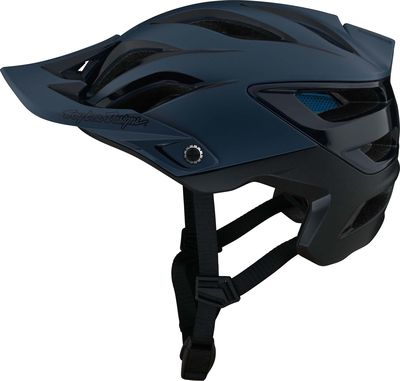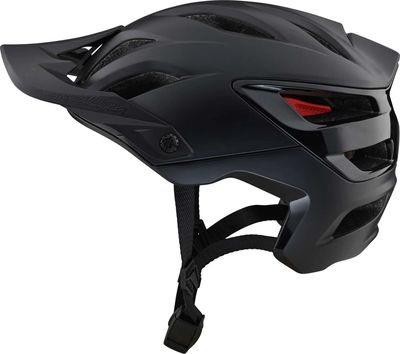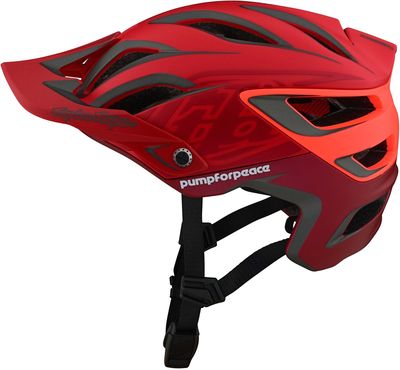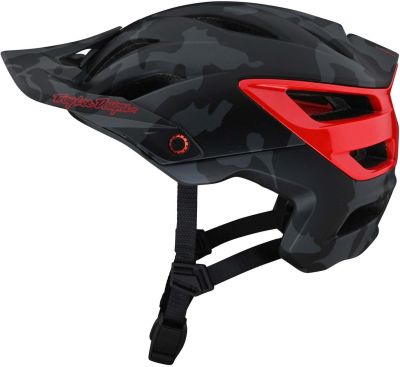 Troy Lee Designs A3 MIPS MTB Helmet
Grey/Red - XL/XXL
€220.00
Add to Cart
shopping_cart
Black - XL/XXL
€249.99
Add to Cart
shopping_cart
Red - XS/S
In Stock
2-3 Days Delivery Time
€249.99
Slate Blue - M/L
€249.99
Add to Cart
shopping_cart
Troy Lee Designs' all-new A3 helmet builds on the success of the TLD A2 helmet to deliver the ultimate in full coverage premium trail helmets.
Safety is front and centre with the A3. The helmet is made from EPS and EPP foams for equal protection across high and low-speed impacts. The A3 uses MIPS technology to offer the best protection. The A3 also extends lower than previous TLD helmets, to offer the best lower head coverage.
Every detail of the A3 has been obsessed over. The adjustable visor has goggle storage and attaches in three positions with magnets, so it is easy to move as well as avoiding any small parts breaking. The helmet closes with a V2 Fidlock-Magnetic Buckle for easy on and off. TLD has also made sure the helmet works with a vast array of optics making it a great choice for riders, regardless of eyewear choice.
Features
The latest evolution in TLD trail helmets with MIPS Technology
Adjustable visor with goggle storage and Automatic Magnet System
EPS and EPP for high-speed and low-speed impact energy management
Smart shear visor screws to prevent damage to the helmet
TLD V3 precision fit with 3 levels of height adjust
TLD's deepest coverage half shell helmet
16 vents with optimised channelling for breathability
Removeable Sweatglide system for hygiene
2-piece antimicrobial and quick dry liner
V2 Fidlock-Magnetic Buckle
Weight: ~375g
What is Mips Technology?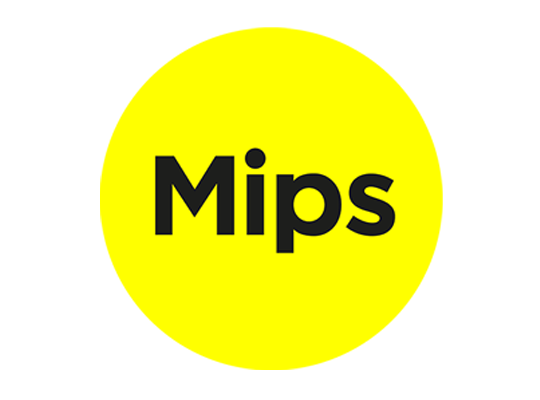 Mips® Safety System
The Mips safety system is designed to add protection against the rotational motion (or kinematics) transmitted to the brain from angled impacts to the head. Rotational motion is a combination of rotational energy (angular velocity) and rotational forces from angular acceleration that both affect the brain and increases the risk for minor and severe brain injuries. Mips' added protection system has been proven to reduce the rotational motion when implemented in a helmet by absorbing and redirecting energies and forces otherwise transmitted to the brain. Read More
---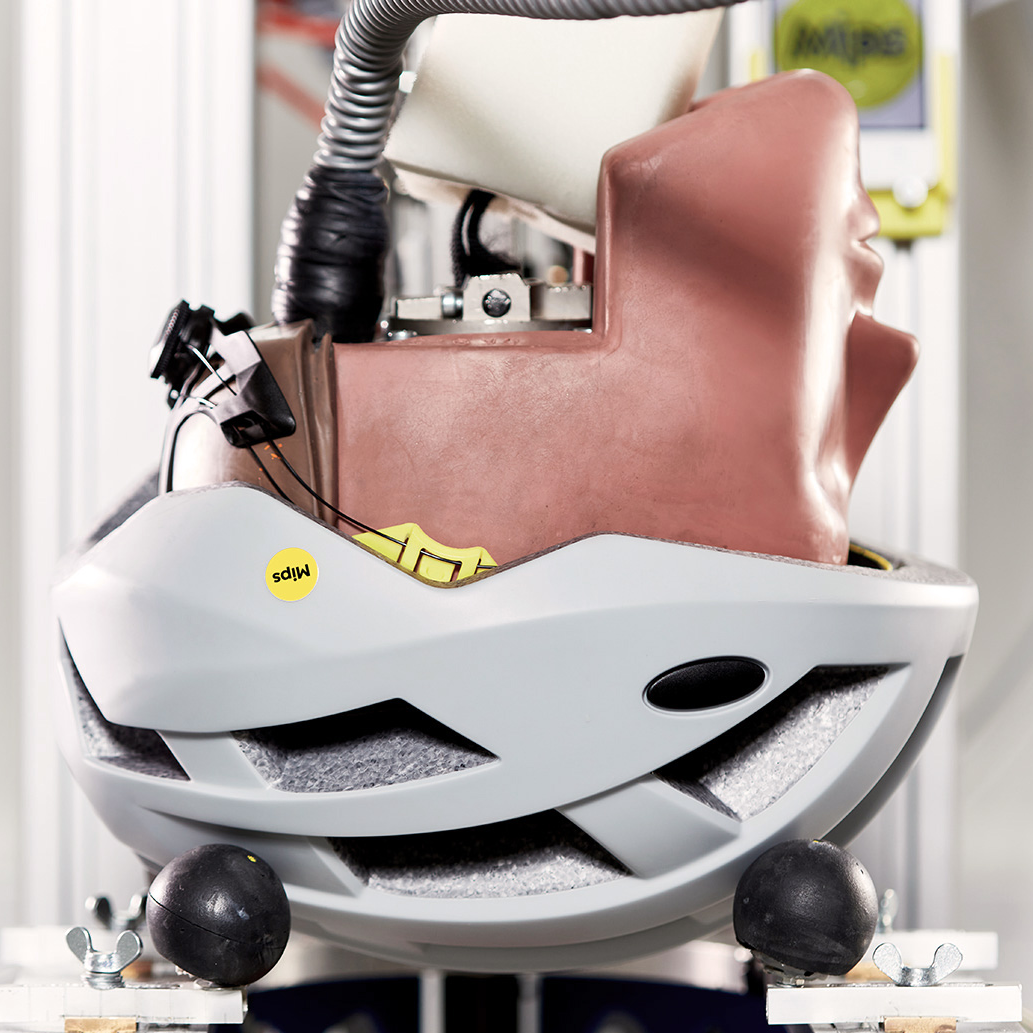 Mips safety system functionality
We know from scientific research that the brain is particularly senstivie to rotation. In the event of an impact, the helmet technology provided by a Mips® safety system is intended to help reduce the impact of rotational energy to the head by enabling a relative movement between the head and helmet.
When such an impact occurs the forces the build up between the head and helmet are immense. These forces can be compared to the weight of up to 10 people sudddenly standing on your helmet. Under such high pressure, the friction between head and helmet makes it hard for the helmet to move– even if the straps are slightly loose or if the helmet doesn't have a properly secure fit as recommended by the manufacturer. But a Mips® low-friction layer inside a helmet can still allow omni-directional movement of 10-15mm when that high load occurs.
---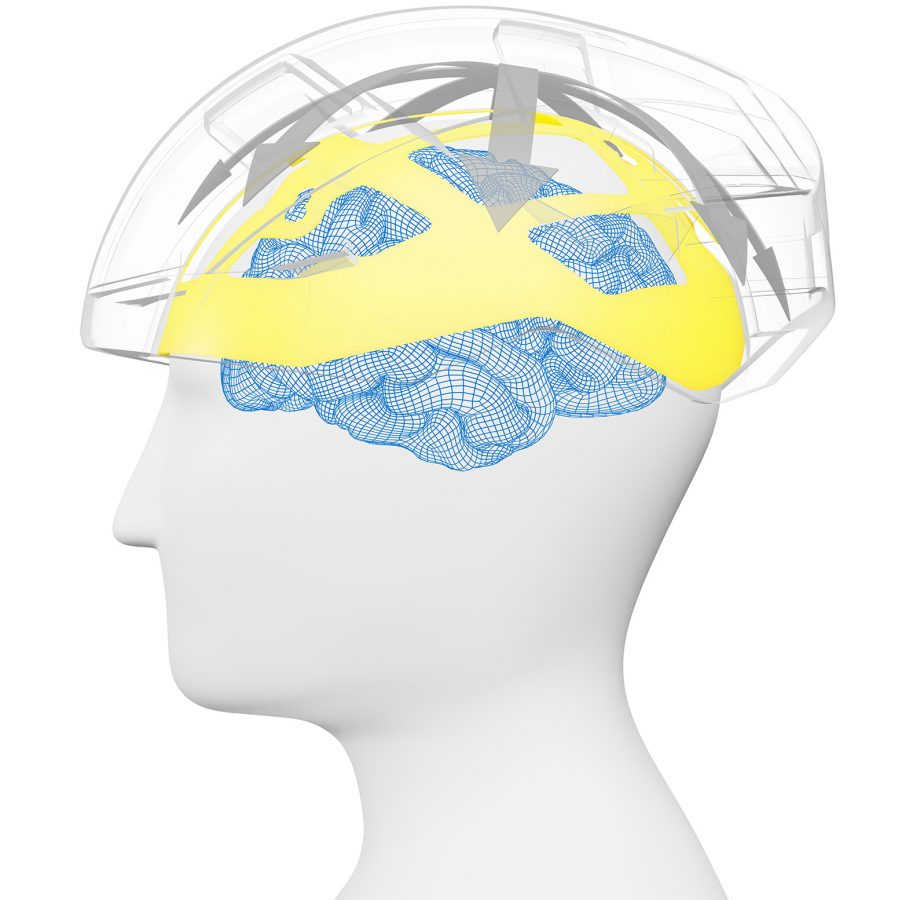 Energy redirection
Most helmets that are certified by industry-accepted safety standards are capable of reducing the energy of a straight, linear impact. But when it comes to angled impacts, which is the most common type of impact from crashes or falls, a Mips® safety system-equipped helmet can also help reduce harmful rotational energy.
Think about a fall on a slippery slope: If you fall and hit your head (or helmet), you will most likely continue in the same direction as before the fall. Alternatively, consider a similar fall on high-friction asphalt– a very different scenario. When your helmet hits the ground, there will most likely be a sudden stop and a rotation of the helmet. Mips intends to redirect that energy away from the head.
Size Chart
M/L: 54-56 cm
XL/XXL: 57-59 cm
Manufacturer's Code: TLD150267053, TLD150267005, TLD150554001, TLD150967025
Barcodes: 887202368783, 887202331954, 887202368950, 887202331893