Assos Equipe RS Spring Fall S9 Bib Shorts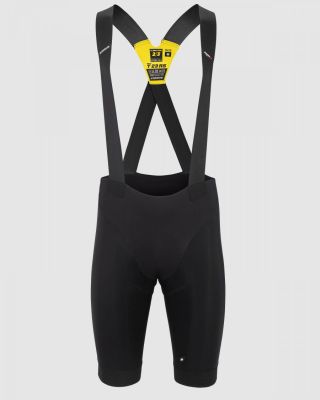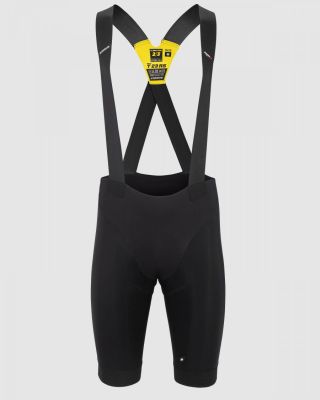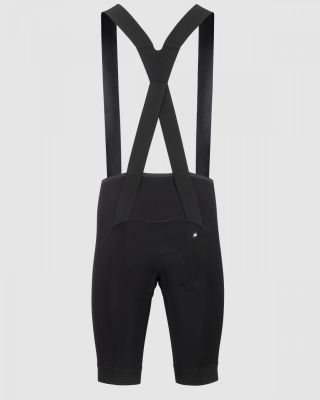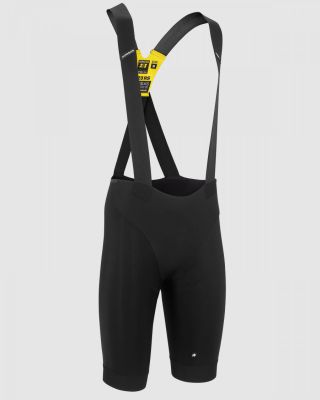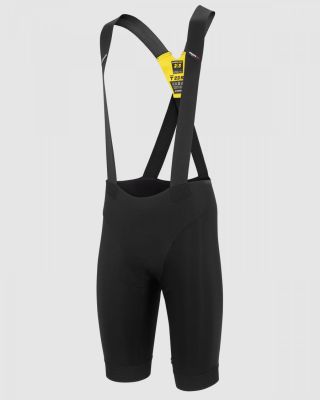 Assos Equipe RS Spring Fall S9 Bib Shorts
Black - XS
In Stock
2-3 Days Delivery Time
$234.49
Black - S
In Stock
2-3 Days Delivery Time
$234.49
Black - L
In Stock
2-3 Days Delivery Time
$234.49
Black - XL
In Stock
2-3 Days Delivery Time
$234.49
Black - XLG
In Stock
2-3 Days Delivery Time
$234.49
Thermal bib shorts for training and racing in the cool, dry conditions of spring and fall. These shorts are built for cyclists committed to the racing and training program, regardless of falling temperatures.
Features
These bib shorts are appropriate for cooler temperatures that don't yet warrant knee or full-leg coverage.
The thermal insulation is reinforced with inclusions (the twinDeck construction on the crotch panel) and omissions (we left out the kraterCooler chamois ventilation in that same panel) designed to preserve core warmth without providing too much coverage.
The balance of warmth and breathability recommend these shorts for tempo efforts and base miles in cool temperatures, and the addition of warmers—secured with the shorts' Ultralight Leg Grippers—lets them follow the mercury still further down the thermometer.
Technologies
OSMOS heavy is the warmest insulator of our EQUIPE RS line. Its combination of aggressive warmth and breathability are paired with a soft inner face and a gently compressive stretch, making it the ideal body material. A panel of 2L Sphere Ultra adds the protection of a weatherproof, breathable membrane at the crotch.
CONSTRUCTION/FIT
A-Lock Engineering is our S9 racingFit realized for bib shorts, with every fabric panel, strap, and stitch engineered for stability and confident comfort. ASSOS shorts are legendary; this fit design is why.
ENGINEERING
twinDeck: A double layer of insulation and weatherproofing preserves your core's microclimate—a warm, dry engine is key to cold-weather performance.
ENGINEERING
Butterfly Pattern: The main textile panel wraps the lower back and legs, reducing seams and providing a more uniform compression across the shorts' body.
ENGINEERING
Carbon Xbib: An A-frame bib that limits vertical stretch in the rear, ensuring a confident fit and stabilizing the chamois and main body panel.
INSERT
EQUIPE RS Insert (NO KRATER): Antibacterial microfiber booster top sheet in 3D basalt colorway. Pays homage to the lava stone that gives us strength, stability, and courage.
INSERT
goldenGate: A stitching pattern that anchors the front and back but lets the insert's body float, allowing the chamois to move with your body rather than against it.
INSERT
superAir microShock foam: A light, shock-absorbing foam that springs back to its original shape, filling the gaps that open and close between body and chamois during the pedal stroke.
Size Chart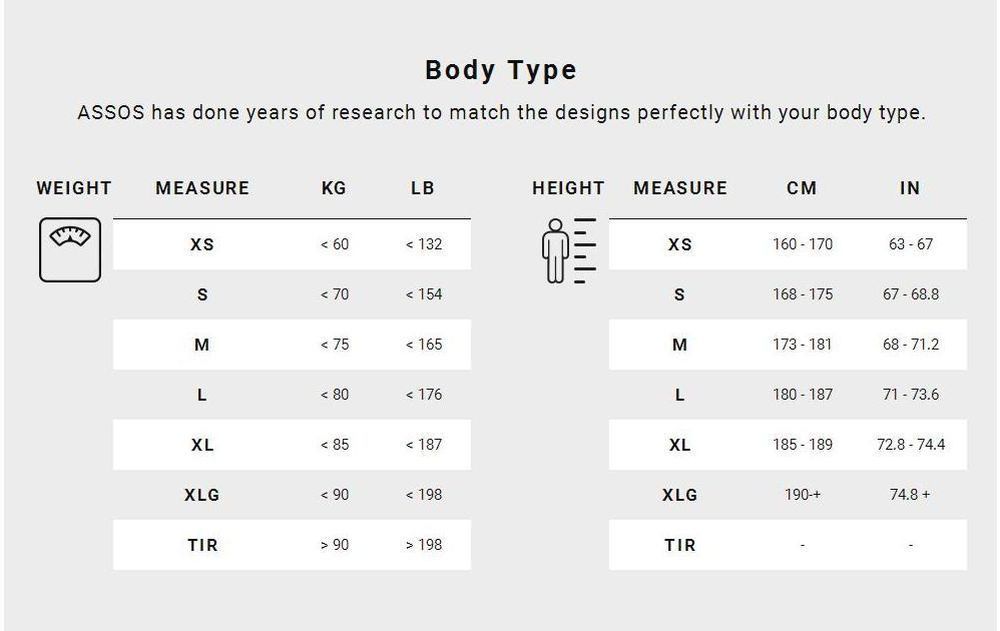 Manufacturer's Code: 11.10.211.18.XS, 11.10.211.18.XL, 11.10.211.18.S, 11.10.211.18.M, 11.10.211.18.L, 11.10.211.18.XLG