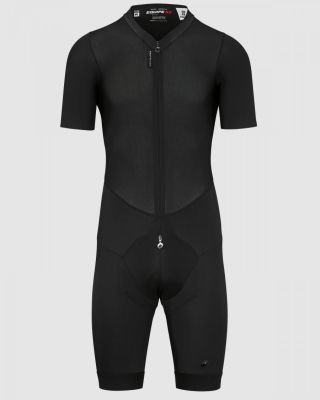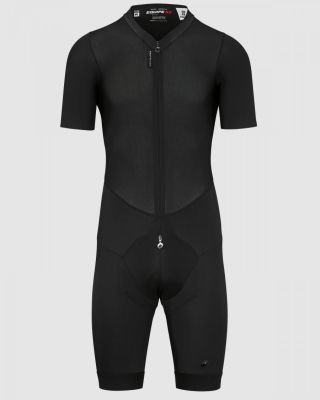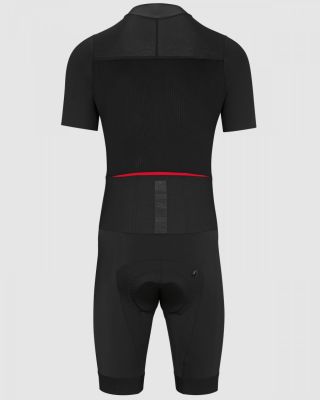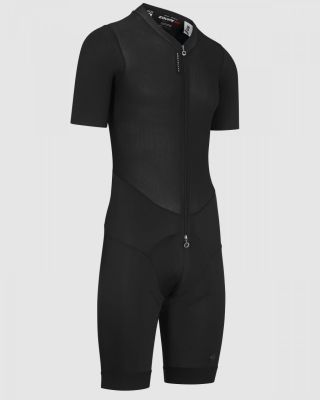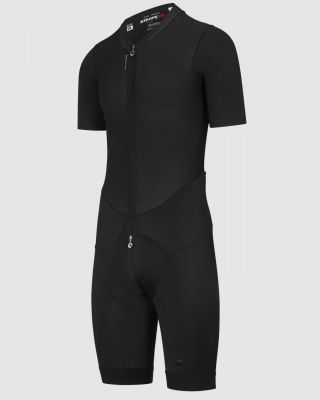 Price:
RRP: $367.02
Save: $55.05
Black - XL
In Stock
2-3 Days Delivery Time
$311.97
A full-body cycling system engineered with WorldTour feedback and our maniacally obsessive attention to detail for targeted support and aerodynamics on days when speed is all that matters.
Features
We see jerseys and bib shorts not as clothing, but as purpose-built equipment, every bit as important to cycling as wheels, cranksets, and even the frame.
The Houdini represents our sharpest tools combined into a single toolkit system, giving the most committed cyclist everything required to race and train at the highest level.
Those tools include all the compressive, aerodynamic technology from our EQUIPE RS S9 Bib Shorts and RS Aero Jersey, making the Houdini a comprehensive race-ready system that eliminates the need for you to make any choices not related to the ride ahead.
Technologies
The Houdini's bottom half is made from the same Type.441 material found in our EQUIPE RS Bib Shorts for a lightly compressive feel that inspires confidence but stretches to conform to your body and pedal stroke. The top portion comprises the same proprietary textiles as our RS Aero Jersey, which collectively privilege breathability and a comfortably aerodynamic fit. Every edge of the jersey portion is finished with our raw + bonded construction, eliminating ridges that can create friction between jersey and skin or jersey and the passing air.
This is a pure racing skinsuit, the embodiment of an aggressive aeroFit. The fit hinges at the waist on our Falken Cut, an abdominal wrap that smooths the transition for uncompromising aerodynamics.
Butterfly Pattern: A single main textile panel wraps the lower back and legs, reducing seams and providing a more uniform compression across the Houdini's bottom half.
Ultralight Leg Grippers: The leg bands feature a silicone treatment woven through the bands themselves, creating a secure hold without restriction or lumpy transitional ridges.
Triple Ramp Pockets: An extra flap of material secures personal effects, and a hidden mesh media pocket discreetly stores tunes or a team radio.
EQUIPE RS Insert: Antibacterial microfiber booster top sheet in 3D basalt colorway. Pays homage to the lava stone that gives us strength, stability, and courage.
goldenGate: A stitching pattern that anchors the front and back but lets the insert's body float, allowing the chamois to move with your skin rather than against it.
superAir microShock foam: A light, shock-absorbing foam that springs back to its original shape, filling the gaps that open and close between body and chamois during the pedal stroke.
kraterCooler: Perforations in the chamois' leading edge that draw air across the insert to maintain cooling breathability, even as the race is heating up.
Size Chart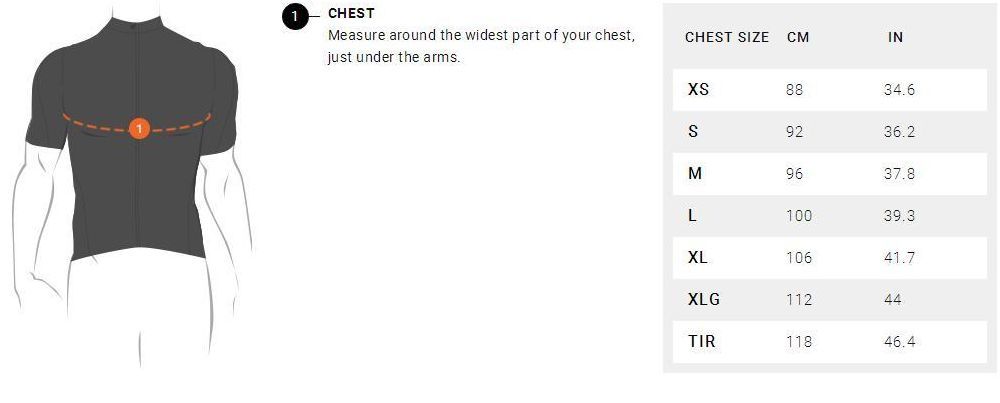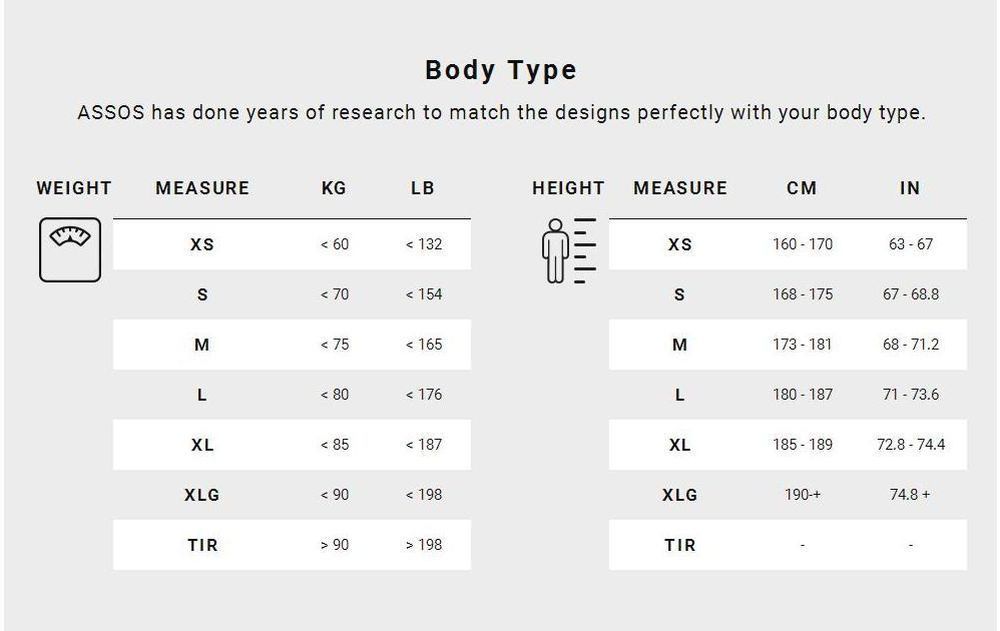 Manufacturer's Code: 11.11.180.13.XL