Cube Seat Cargo Child Seat / Cargo Basket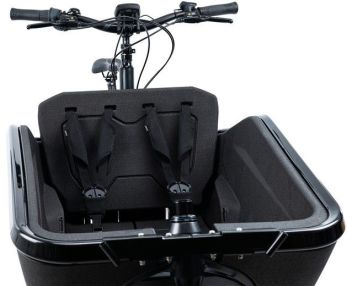 Cube Seat Cargo Child Seat / Cargo Basket
Black
In Stock
2-3 Days Delivery Time
$269.48
Ergonomic design, comfortable, stable, light, secure, magnetic closure, padded belts, guaranteed toxin free, tested to DIN 79010.
Features
This seat for the CUBE Cargo Bike has everything you need to safely transport one or two children.
They are very comfortable thanks to the ergonomic design. Two three-point belts with magnetic Fidlock closure and soft, cushioning materials provide safety without compromising comfort.
That way, your kids will always have a good time. If you don't have to transport children but freight, the seat can be easily removed.
Specifications
Colour black
Material: EPP foam, aluminum
Contents: seat, backrest, two three-point belts, aluminum backrest frame, bolts and securing strap, user manual
Weight: 2000g
Manufacturer's Code: 12830