Assos DYORA RS Spring Fall Bib Shorts S9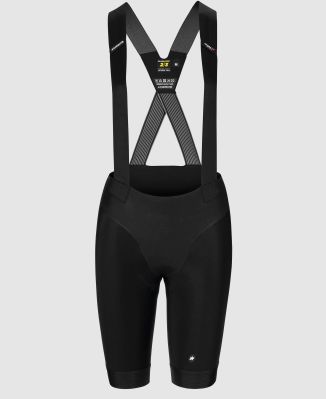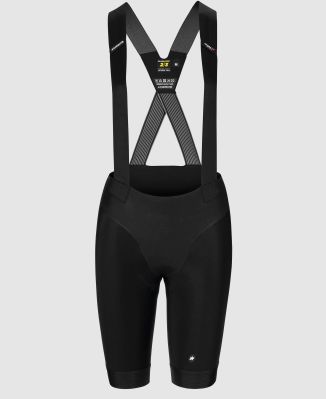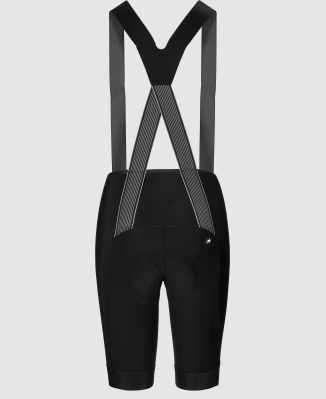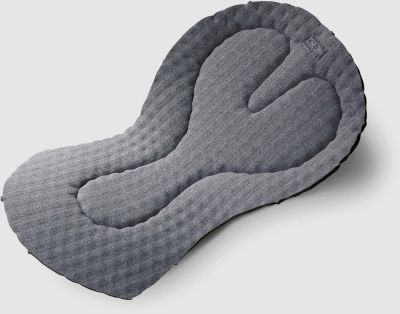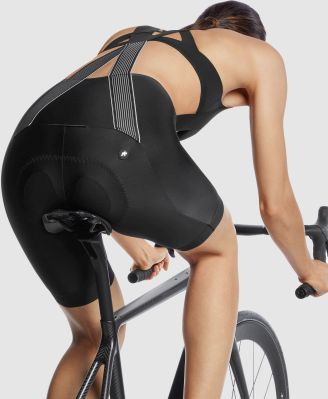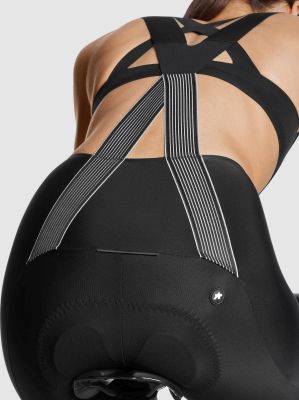 Assos DYORA RS Spring Fall Bib Shorts S9
Black - XS
In Stock
2-3 Days Delivery Time
$243.50
Black - S
In Stock
2-3 Days Delivery Time
$243.50
Black - M
In Stock
2-3 Days Delivery Time
$243.50
Black - L
In Stock
2-3 Days Delivery Time
$243.50
Black - XL
$243.50
Add to Cart
shopping_cart
Low-volume shorts that fill the gap between summer race bibs and spring/fall knickers—for pros and serious year-round riders—with their insulating materials and aerodynamic fit.
For the stretch within fall and spring seasons when the bulk-free comfort and versality race shorts offer are still preferred, but with added thigh-warming protection.Wear them alone in cool spring/fall conditions, or dial up the warmth and coverage by pairing them with knee or leg warmers in colder/wetter conditions.
FEATURED FABRICS
The shorts' thigh panels are constructed with our brushed-back OSMOS Heavy textile, featuring a fleecy interior that's highly insulating, breathable, and super soft against the skin. The warp-knit outer acts as the "shell" of the shorts, further supporting your leg muscles with its compressive structure. SPHERE Ultra is applied in our double-layer twinDeck construction to the front panel, locking out icy cold air.
CONSTRUCTION/FIT
Constructed using the S9 raceFit platform, the shorts employ our A-Lock Engineering framework for maximum stability and to secure the insert in place as you pedal. Our rollBar bib straps, ergoBox, and one-piece Butterfly panel join forces as your weight transfers in the saddle, ensuring frictionless comfort and stability during high-output efforts.
ENGINEERING
Carbon Xbib: A single section of elastic material—folded over on itself—forms a supportive A-frame that delivers limited vertical stretch in the rear. Above the "X" junction, a more flexible material is used, incorporating an antibacterial carbon weave, to wick moisture and lay flat in the front.
Ultralight Leg Grippers: New Lycra leg band structure naturally grips the thigh—free of silicone treatment—to deliver a smooth, ultralight hold.
INSERT
DYORA RS Insert: Antibacterial microfiber booster top sheet in 3D basalt colorway. Pays homage to the lava stone that gives us strength, stability, and courage.
A lightweight open cell foam with a shock absorbing composition that returns to its original position, filling the gap every time pedaling position is changed in the saddle through the shift of weight.
3D waffle: A patented, three-layer perforated foam that increases breathability and eliminates excess weight.
goldenGate: A patented technology that interrupts the stitching along both of the insert's side panels, allowing a more three-dimensional freedom of movement in this sensitive, rotational area.
Size Chart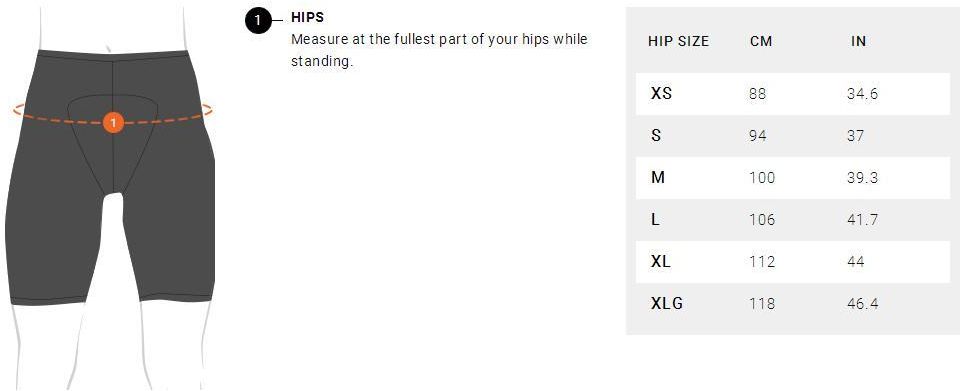 Manufacturer's Code: 12.10.220.18.XS, 12.10.220.18.S, 12.10.220.18.M, 12.10.220.18.L, 12.10.220.18.XL
Barcodes: 2220000204781, 2220000204798, 2220000204804, 2220000204811, 2220000204828