Zefal K-Traz U13 U-Lock with 120cm Cable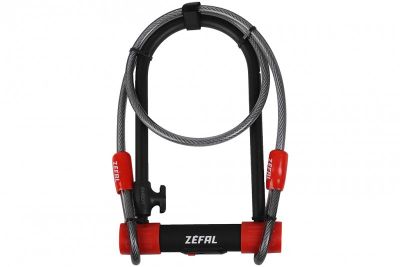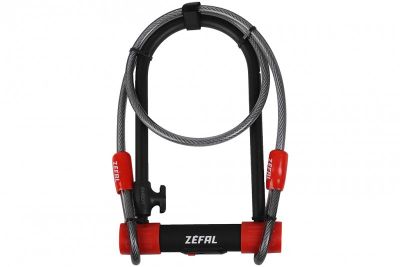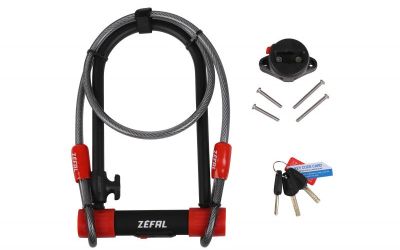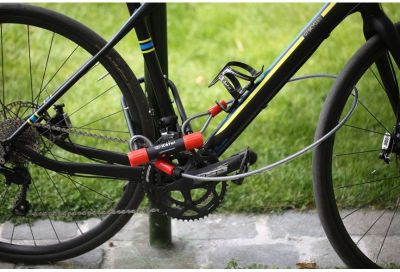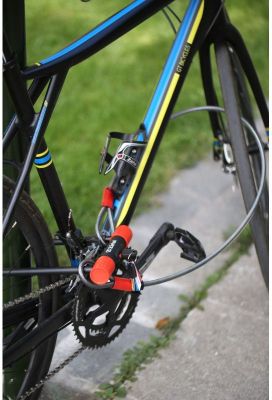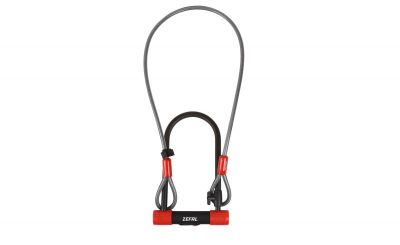 Zefal K-Traz U13 U-Lock with 120cm Cable
In Stock
2-3 Days Delivery Time
€47.50
The K-Traz U13 Cable is a U-lock with a loop made from very high resistance steel and a cable that guarantees extra security for the wheels and saddle. Fitting to the bike is quick and easy using the mounting frame (included) that can be used on any tube from 20 to 80 mm in diameter. Provided with 3 keys and the possibility to duplicate keys in case of loss.
Features
Level of security: Score 13/20 Use in a high risk area.
Z safe: Powerful double locking system. High resistance against impacts and twists.
High resistance: Tensile and torsion strength. Antitheft and anti drilling.
Quick mounting: Mounting clip.
Loss of key service: Duplication of keys in case of loss. Unique serial number.
Specifications
Weight: 1.40 kg
Material: Hardened steel - Double protective coating
Mounting: Adjustable on down tube - Ø from 18 to 36 mm
Dimensions: 115 x 230 mm
Type: U-lock + Armored lock
Security level: 3,5
Cable length: 1200 mm
Cable Ø: 10 mm
U Ø: 13 mm
Product reference: 4944B
Manufacturer's Code: 4944B