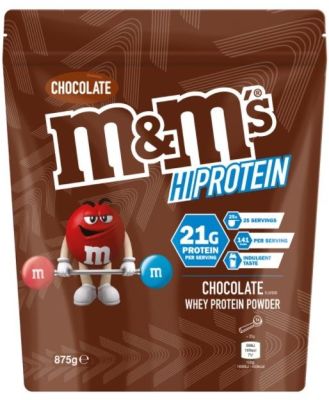 $37.86
Add to Cart
shopping_cart
Did someone say? Chocolate M&M's Hi Protein powder? Not only does this protein powder boast 21g of protein per serving, but there's absolutely no compromising on that indulgent dark chocolate taste of M&M's! With 141 calories per serving, the brand new Chocolate M&M?s Hi Protein is set to be a firm favourite with M&M's fans!
Nutritional Information
Container Size: 875g Serving Size: 35g Protein: 21g Carbohydrates: 5g Fat: 4g Salt: 0g
Ingredients
Whey protein concentrate (milk), cocoa powder, whole milk powder, flavouring, thickeners (xanthan gum, guar gum), refined coconut oil, sweetener (sucralose). Please Note: Nutritional facts and ingredients may vary slightly between flavours.
Manufacturer's Code: 12235