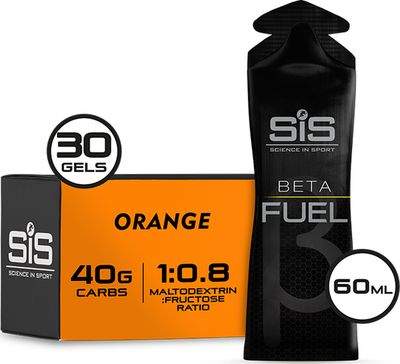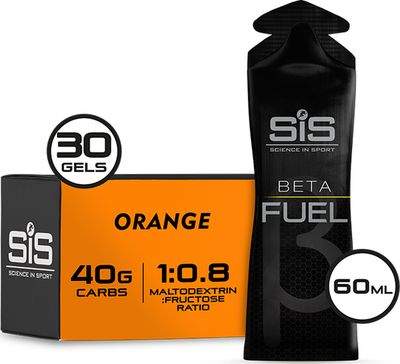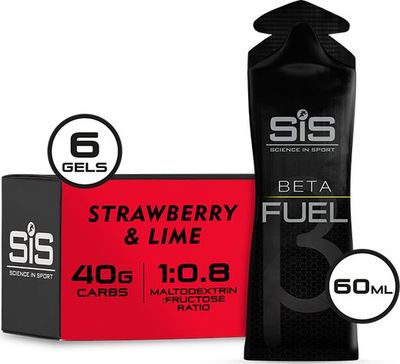 Strawberry/Lime
In Stock
2-3 Days Delivery Time
€64.50
Orange
€64.50
Add to Cart
shopping_cart
Part of an entire world-leading fuelling solution range that includes drinks and chews, our Beta Fuel Dual Source Energy Gel is optimised with a brand new 1:0.8 ratio of 40g carbohydrate to enhance your power output, increase your body's carbohydrate usage efficiency, and limit gastrointestinal discomfort to deliver a scientifically superior fuel.
As an endurance athlete (your events typically last more than two hours) you need to take in between 80-120g of carbohydrate per hour. The Science in Sport Beta Fuel Dual Source Energy Gel delivers an optimised 40g of carbohydrate in a single, convenient fuelling solution with minimal risk of GI discomfort that enables you to maintain optimal performance.
Ingredients
Water, Maltodextrin (from Maize) (30%), Fructose (23%), Flavourings, Acidity Regulators (Citric Acid, Sodium Citrate), Gelling Agents (Gellan Gum, Xanthan Gum), Preservatives (Sodium Benzoate, Potassium Sorbate), Sodium Chloride.
Manufacturer's Code: FS131270, FS131271
Barcodes: 5025324009909, 5025324009664