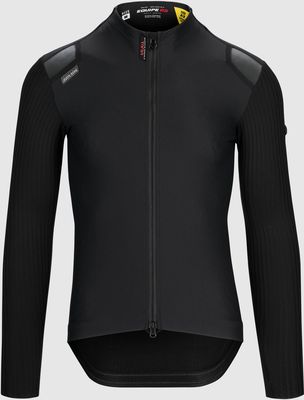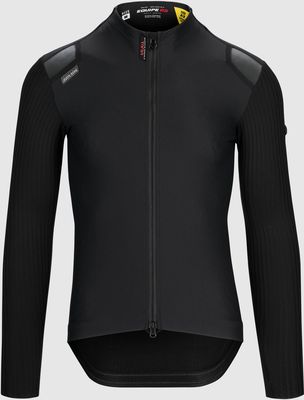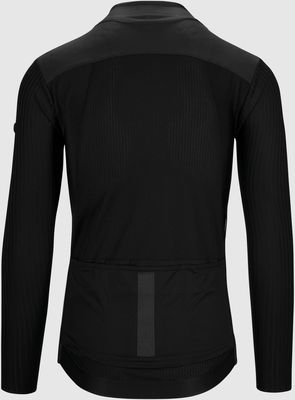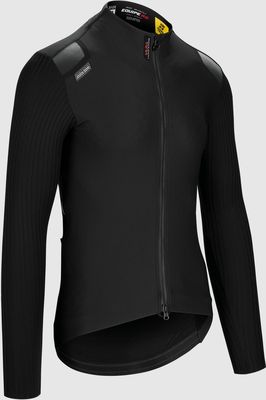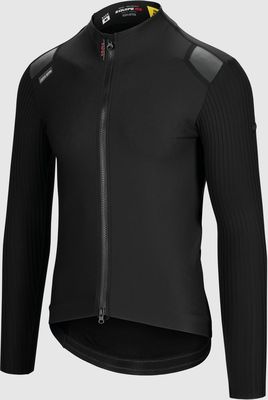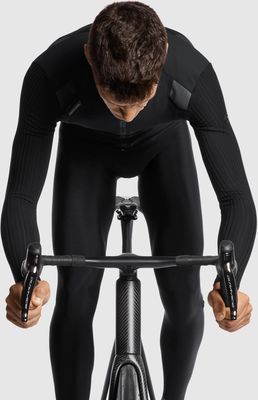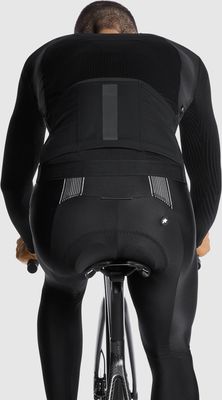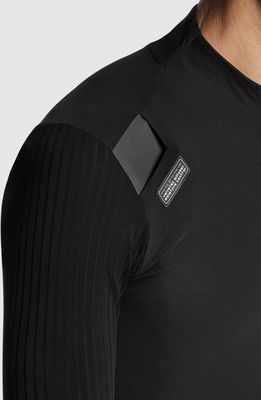 Black - XS
In Stock
2-3 Days Delivery Time
€325.00
Black - S
In Stock
2-3 Days Delivery Time
€325.00
Black - M
€325.00
Add to Cart
shopping_cart
Black - L
In Stock
2-3 Days Delivery Time
€325.00
Black - XL
In Stock
2-3 Days Delivery Time
€325.00
Black - XLG
In Stock
2-3 Days Delivery Time
€325.00
For cold training throughout fall and spring, when a thermal SS jersey, arm warmers, and vest combo isn't cutting it, we developed a warmer option: the all-new EQUIPE RS Spring Fall Jacket. And while it wears a similar look to our Spring Fall Aero SS Jersey, it features a more insulating internal textile for boosted warmth.
Features
The jacket's front panel is made by pairing our summer-jersey Push Pull textile with the highly insulating Rhombus liner. Together, these two materials provide the stretchy, breathable, aerodynamic attributes of a standard race jersey, with heat-trapping insulation. The raw-cut full-length sleeves are made of our SONIC-SN, which is a highly elastic ribbed fabric that ensures a second-skin fit and features a brushed micro-sanded lining for added thermal protection.
Two reflective "valves" on the fronts of the shoulders serve as air vents, pulling in cool air from the outside and injecting it between the jacket's two overlapping layers of fabric. When going full-gas, preserving a tucked profile yet still needing a touch of body-cooling ventilation, unzipping isn't always the best option. This design solves the issue, resulting in a regulated core body temperature, without sacrificing aerodynamics.
Size Chart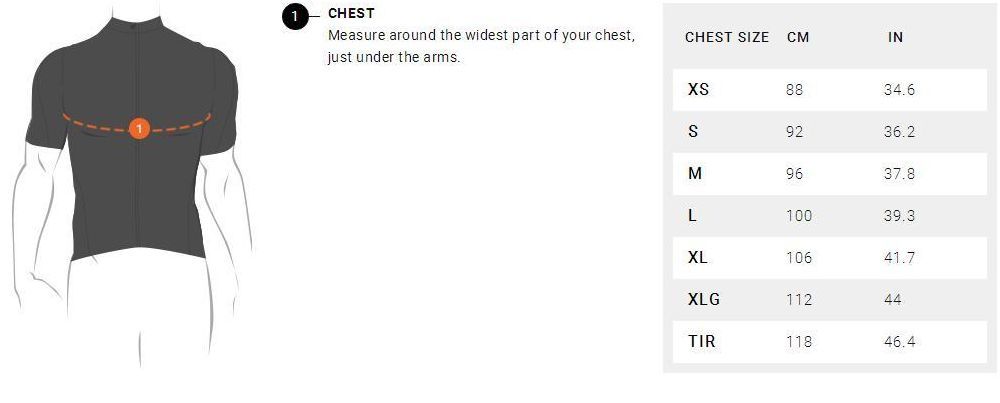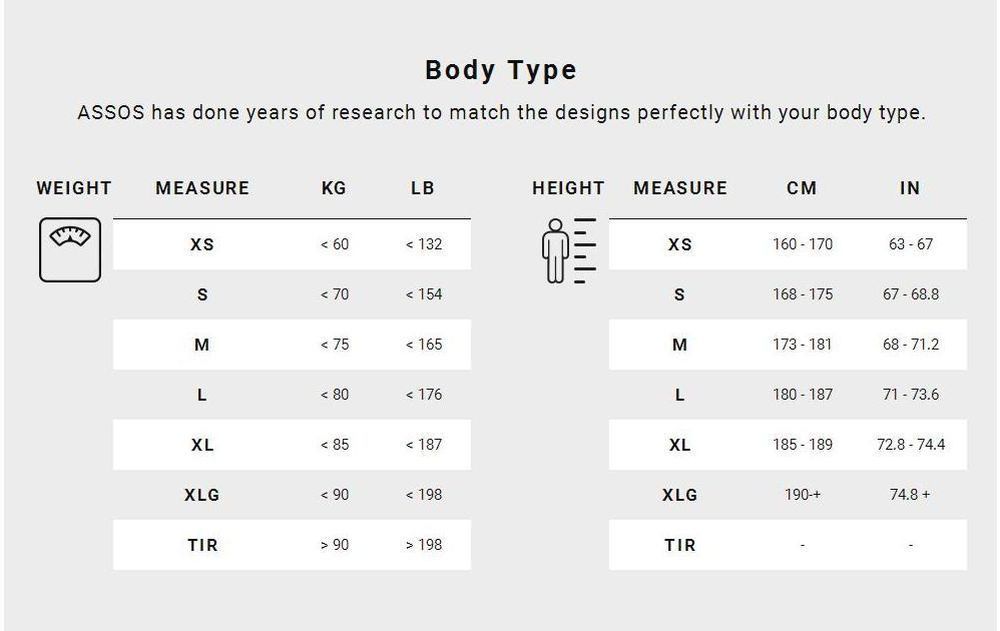 Manufacturer's Code: 11.30.366.10.M, 11.30.366.10.L, 11.30.366.10.XL, 11.30.366.10.XLG, 11.30.366.10.S, 11.30.366.10.XS
Barcodes: 2220000204378, 2220000204385, 2220000204392, 2220000204408, 2220000204361, 2220000204354