High5 Energy Gel Electrolyte 20x60g Box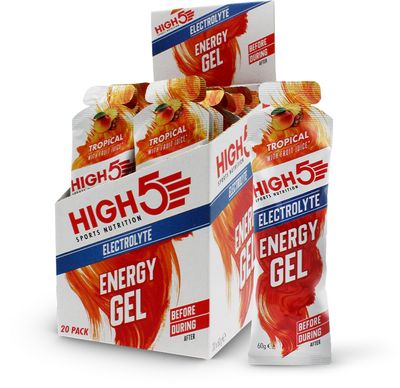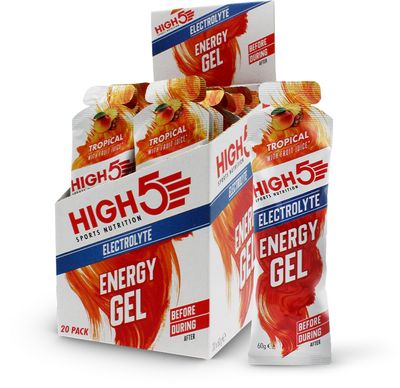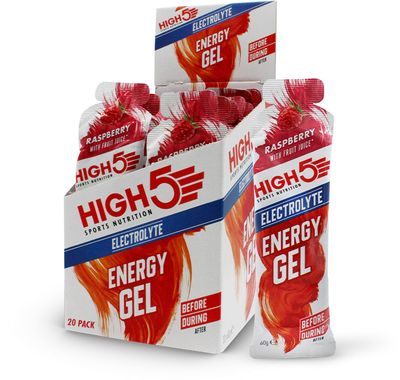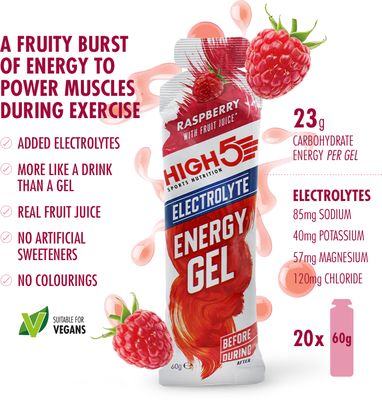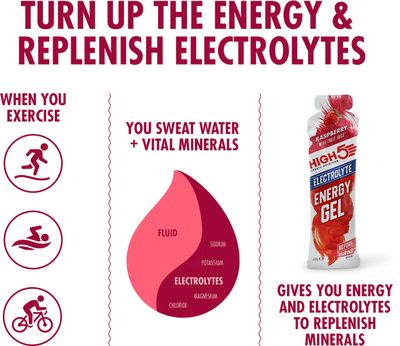 High5 Energy Gel Electrolyte 20x60g Box
Tropical Fruit
€29.00
Add to Cart
shopping_cart
Raspberry
€29.00
Add to Cart
shopping_cart
Energy Gel Electrolyte is a fruity burst of energy to power your muscles during exercise with added electrolytes to replenish the minerals lost through sweat. Making it an ideal product to turn up the energy during your workout!
Have you ever hit the wall during exercise? HIGH5 can help! Staying fuelled is easier said than done – it's not exactly the first thing on your mind when you're pushing hard. However, as your energy drops, so does your power.
Energy gels replenish your depleted carbohydrate stores during your workout and Energy Gel Electrolyte is an easily digestible scientifically formulated multi-carbohydrate energy gel to keep you energised during exercise. It also contains electrolytes with each easy to carry sachet of Energy Gel Electrolyte containing 85mg sodium, 40mg Potassium, 57mg Magnesium, and 120mg Chloride to replenishes key minerals lost through sweat
Available in two great-tasting flavours, Raspberry and Tropical, Energy Gel Electrolyte is the tasty way to turn up your energy!
The HIGH5 Sports Nutrition Recycling Programme: Prepaid envelope included with this product! Send your empty wrappers back to us and we'll recycle them with our recycling partner.
A multicarbohydrate blend for energy
23g carbohydrate per gel
Key electrolytes: Sodium, Magnesium, Potassium, and Chloride
Smooth, light taste with real juice flavours
No lumps
Easy to carry when running or cycling
Suitable for vegetarians and vegans
Contents: 20 x 60g gels
Energy Gel Electrolyte is designed to be taken BEFORE and DURING exercise.
Please consider the environment and keep the countryside clean by taking your empty gel wrappers with you after use.
Tear the top of the sachet and drink the gel directly from the sachet. Take up to three sachets per hour during exercise, less if you are also using a sports drink. Can be used in combination with Energy Gel and Energy Gel Caffeine.
When exercising it's important to stay hydrated so we recommend using this product alongside ZERO or Isotonic Hydration.
Manufacturer's Code: 16-121BOX, 16-120BOX
Barcodes: 5027492006032, 5027492006001