Sealskinz Waterproof All Weather Multi-Activity Gloves with Fusion Control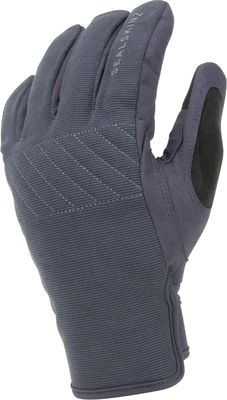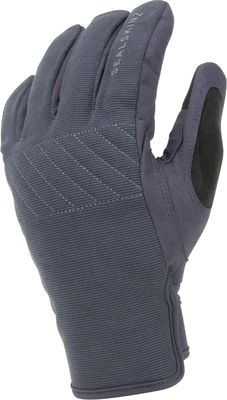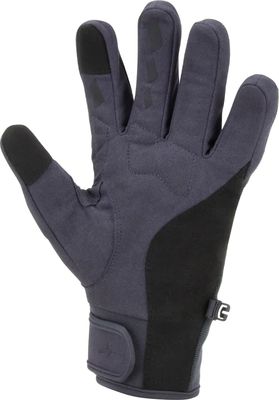 Sealskinz Waterproof All Weather Multi-Activity Gloves with Fusion Control
Grey/Black - S
$91.51
Add to Cart
shopping_cart
Grey/Black - M
$91.51
Add to Cart
shopping_cart
Grey/Black - L
$91.51
Add to Cart
shopping_cart
Grey/Black - XL
$91.51
Add to Cart
shopping_cart
Grey/Black - XXL
In Stock
2-3 Days Delivery Time
$91.51
A close fitting yet rugged glove, the Waterproof All Weather Multi-Activity Glove with Fusion Control™ will keep you dry and comfortable during any kind of wet weather. Cold hands can lead to blisters, numbness, and worse, which is not an ideal outdoor experience. Sealskinz Waterproof All Weather Multi-Activity Gloves with Fusion Control™ will keep you protected, warm, and dry in any wet weather situation.
Features
A perfect choice for outdoor activities where dexterity and protection are needed, it's ideal for MTB rides on muddy and wet terrain, early morning climbs, ice climbing, cycling on rainy days, commuting in wet conditions, and even skiing.
Equipped with our patented, 'first-of-it's-kind' Sealskinz-Fusion-Control Fusion Control™ technology, these gloves are a workhorse combination of unique breathability and unmatched dexterity in a 100% water-and-windproof glove. Discover precise control and zero risk of liner slippage or pull out.
The unique bonding process sandwiches a 100% waterproof hydrophilic membrane securely between a Merino wool inner and a Lycra outer shell, allowing for a closer-to-skin fit that provides you with high dexterity and range of movement as well as a significant improvement in grip.
Sealskinz-Fusion-Control Fusion Control™ is particularly noteworthy in the unmatched breathability of the hydrophilic waterproof membrane to release perspiration steam and warm air from inside the glove. This creates a high level of comfort for the wearer, improved with an innovative 'open mesh' bonding process that allows for maximum moisture transfer out of the glove while still keeping the three layers secured as one.
The stepped stretch Lycra outer shell provides durable, abrasion resistant protection, while the Merino wool inner liner keeps you comfortable and dry. Complete with a PU Suede™ palm, silicone grippers on the index and middle finger, and a thumb wiper, you'll be ready to take on wet weather with confidence.
Size Chart

Manufacturer's Code: 12100105010110, 12100105010120, 12100105010130, 12100105010140, 12100105010150
Barcodes: 5055754432534, 5055754432541, 5055754432558, 5055754432565, 5055754434538