Tacx Neo 2T Direct Drive Smart Trainer Bundle - Smart Cycletrainer + Motion Plates + Mat + 6 Months Tacx Premium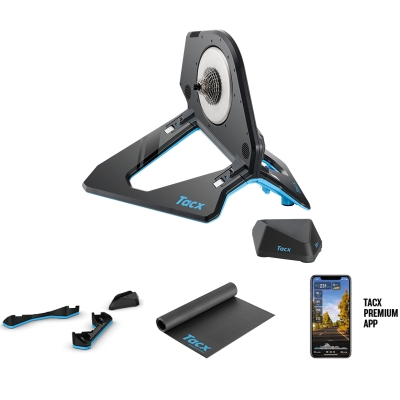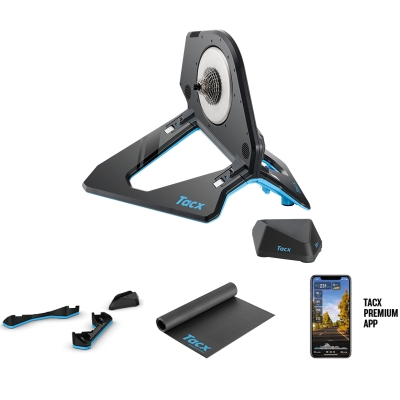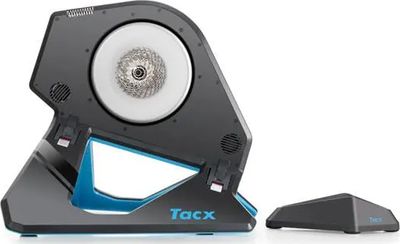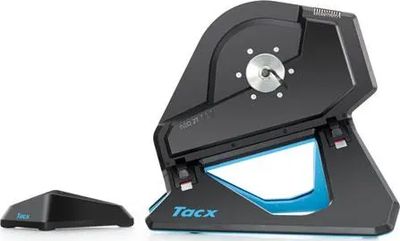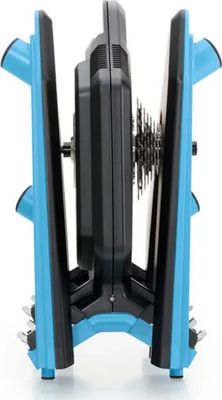 Tacx Neo 2T Direct Drive Smart Trainer Bundle - Smart Cycletrainer + Motion Plates + Mat + 6 Months Tacx Premium
€1,299.00
Add to Cart
shopping_cart
With the Tacx NEO 2T Smart Indoor-Training Bundle nothing stands in the way of your ultimate indoor experience. The combination of Tacx NEO 2T and Tacx NEO Motion Plates offers you a riding experience like your outdoor tours thanks to multidirectional mobility. With the premium subscription to the Tacx training app you have access to all training functions, videos and routes to follow. Since your activities are sure to make you sweat, the trainer mat included in the bundle protects your floor.
A cassette is not included. You will need a cassette of the same type and speed as your bike.
Contents of the Bundle
NEO 2T Direct Drive home trainer
NEO Motion Plates
floor mat (rollable, 180 x 85 cm)
Tacx Premium voucher ( The six-month trial of the TACX PREMIUM ABO starts with activation at cloud.tacx.com/promotion . The coupon code must be activated by December 31, 2023. )
Features
Reduced vibrations mean a quieter ride. So go ahead, really let loose.
You care a lot. So we measure a lot. Like power and cadence to within 1% accuracy.
Are you balanced? See pedal stroke stats on your app or Edge® bike computer.
It's the closest thing to riding outdoors you'll ever find indoors.
You don't have to miss the feel of the road. It's right here.
Speciifcations
DIMENSION: 22.6" x 29.5" (575 x 750 mm)
WEIGHT: 47.4 lbs (21.5 kg)
HEIGHT: 21.7" (55 cm)
WIRELESS COMMUNICATION: ANT+ connectivity, BLUETOOTH
CONTROL BY: Smartphone, tablet, ANT+ bike computers, stand alone, computer connection via ANT+ antenna
READ OUT ON: Smartphone, tablet, bike computer, computer with ANT+ antenna
CONNECTION INDICATOR (ANT+/BLUETOOTH): 2 LEDs
POWER INDICATOR: Multicolor LED, spot on floor
LECTRICAL REQUIREMENT: 110-240 Volts
SUITABLE CASSETTES: Shimano/SRAM 9 to 11 speed compatible
SUITABLE AXLES: Width of rear fork: Race 130 mm, MTB 135 mm, 142 mm and 148 mm. Adapter for 135 x 10 mm available
GEAR RATIO: Chainring set-up: up to 3 sprockets, teeth per sprocket, adjustable between 22 and 53
Rear cassette: up to 12 sprockets, teeth per sprocket adjustable between 11 and 40
Q-FACTOR: 147 mm
MAX POWER: 2200 Watt
MAX INCLINE: 25%
MAX TORQUE: 88 Nm
MAX BRAKE FORCE: 260 N
FLYWHEEL: Virtual
MASS INERTIA: Variable to 275.6 lbs (125 kg)
CALIBRATION: No calibration needed
OUTPUT: Speed, cadence, power
ACCURACY: <1%
In the Box
NEO 2T Smart Trainer
Front wheel support
Quick release for road bikes and mountain bikes (130mm/135mm x 5 mm)
SHIMANO/SRAM 9-11 cassette body
Thru axle end caps (142 x 12 mm and 148 x 12 mm)
NEO Motion Plates
floor mat (rollable, 180 x 85 cm)
Tacx Premium voucher
Manufacturer's Code: 020-00326-01