Garmin Varia RCT715 Radar Camera Tail Light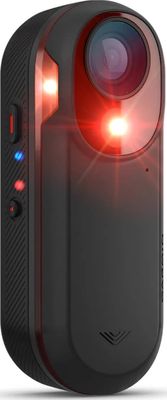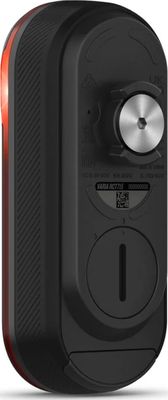 Garmin Varia RCT715 Radar Camera Tail Light
In Stock
2-3 Days Delivery Time
€399.99
This rearview radar with camera and tail light continuously records your ride. Plus, it detects vehicles approaching from behind and displays on your compatible Garmin device.
Features
The built-in camera continuously records and automatically saves footage if it detects an incident.
Reliable rearview radar lets you ride like you know what's coming.
Control the camera right from your Garmin device, and access footage via the Varia™ smartphone app.
This compact device is easy to mount and fits most bikes.
Flex camera and tail light settings to maximise battery life.
Get up to 6 hours of battery life with radar, tail light in day flash and camera recording.
Specifications
Dimensions (LxWxD): 4.2" x 1.7" x 1.3" (106.5 x 42.0 x 31.9 mm)
Weight: 5.2 oz (147.0 g)
Light modes: Solid, peloton, night flash, day flash
Lumens: 20 solid, 8 peloton, 29 night flash, 65 day flash
Camera modes: Continuous, off, radar-activated
Camera settings: 1080p/720p, with 30 FPS
Battery life: 4 hours solid, 5 hours peloton, 3 hours night flash, 6 hours day flash (all with 1080p recording)
ANT+®: Yes (radar, bike lights)
BLE: Yes (radar, camera control)
Wi-Fi®: Yes (local network only)
Water rating: IPX7
Viewing angle: 220°
16 GB SD card included
Onboard accelerometer to automatically lock footage on incident detection
Camera control of Garmin Edge® and select wearables
Varia™ App provides convenient radar display, camera control and video transfer
Manufacturer's Code: 010-02476-00