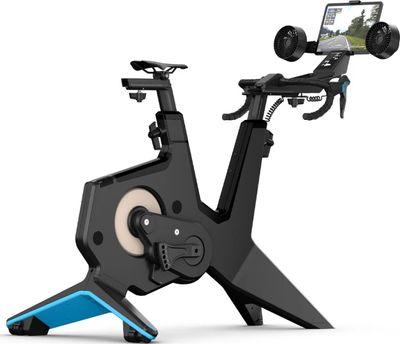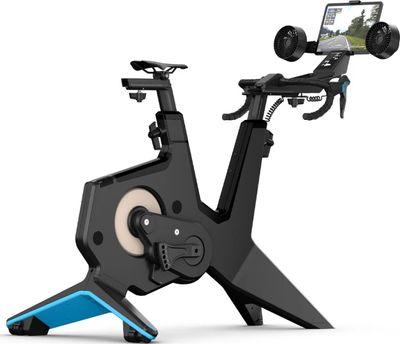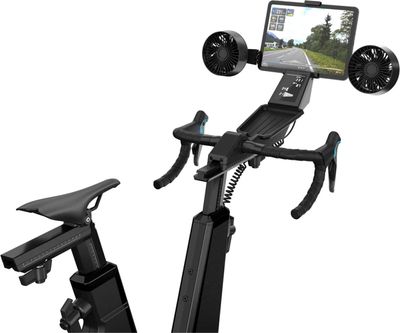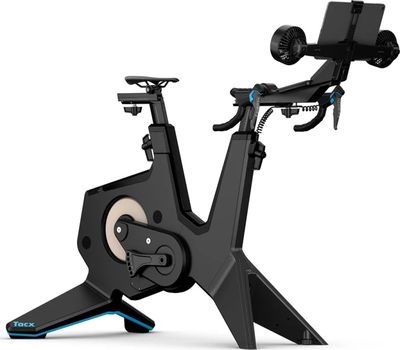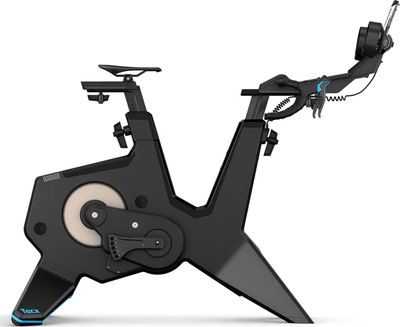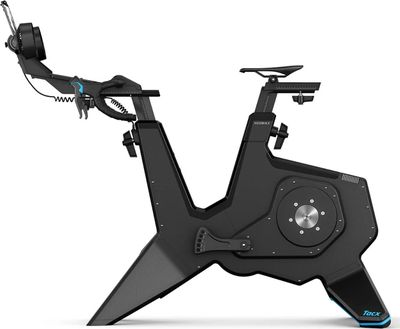 In Stock
2-3 Days Delivery Time
€4,000.00
Bring the outdoor world indoors with a smart bike that offers realistic road feel and simulated gradients from actual courses with the Tacx® Training smart-device app — plus easy customisation to match your outdoor bike fit.
Features
Ride your favourite courses — and feel like you're really there — with the Tacx Training app.
Supersilent operation makes any room your place to train.
Challenge yourself with training plans that help you meet your goals.
Track your ride with power and performance metrics.
Feel the road — including the cobbles and gravel.
Simple adjustments make it ideal for workouts by multiple athletes in the home.
Specifications
DIMENSION: 1390 x 750 mm (54.7" x 29.5")
WEIGHT: 50 kg (110 lbs)
HEIGHT: 1170 mm (46.1")
WIRELESS COMMUNICATION: ANT+ connectivity, Bluetooth wireless technology
CONTROL BY: Smartphone, tablet, ANT+ bike computers, stand alone, computer connection via ANT+ antenna
READ OUT ON: Smartphone, tablet, bike computer, computer with ANT+ antenna
CONNECTION INDICATOR (ANT+/BLUETOOTH) 3 LEDs
POWER INDICATOR: Multicolour LED, spot on floor
Indoor training features
MAGNETS: 32 neodymium magnets
ELECTRICAL REQUIREMENT: 110-240 Volts
GEAR RATIO: Customisable to Shimano, SRAM and Campagnolo system operation. Chainring set-up: up to 3 sprockets, teeth per sprocket adjustable between 22 and 53; rear cassette: up to 12 sprockets, teeth per sprocket adjustable between 11 and 40.
Q-FACTOR: 148 mm
MAX POWER: 2200 W
MAX INCLINE: 25%
SIMULATION OF DESCENT
MAX TORQUE: 88 Nm
MAX BRAKE FORCE: 260 N
FLYWHEEL: Virtual
MASS INERTIA: Variable to 125 kg (275.6 lbs)
CALIBRATION: No calibration needed
OUTPUT: Speed, cadence, power
ACCURACY: <1%
CRANK LENGTHS: 165/167.5/170/172.5/175
In The Box
NEO Bike Plus
Fans
Tablet mount
Saddle
Handlebars
2 USB chargers (front)
Sweat cover
Ciro bottle cage
Bottle
Tacx towel
1-month Tacx Premium software
Manufacturer's Code: 010-02534-62