Crankbrothers Candy 3 Clipless MTB Pedals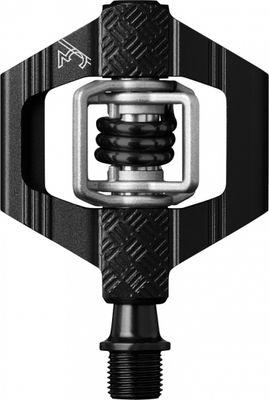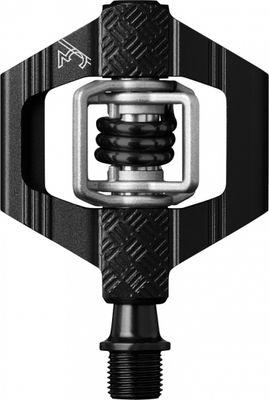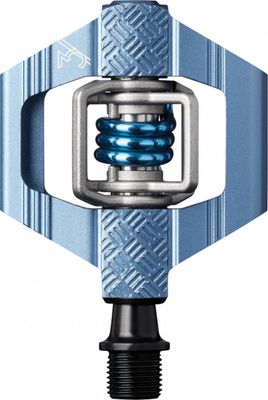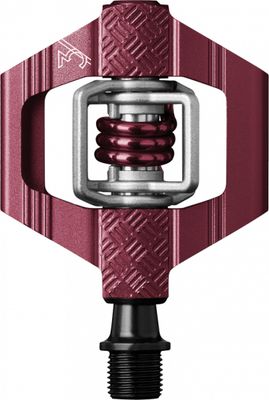 Crankbrothers Candy 3 Clipless MTB Pedals
The crankbrothers candy is an iconic pedal designed by Carl and Frank, the original founders of crankbrothers, they were tired of getting stuck in mud-covered pedals with no way in or out.  They realised that existing pedals were too complicated….It started with a simple question: what is the best way to attach a shoe to a crank? 
To answer this question, Carl and Frank created a system with only two moving parts hinging on a spring.  This system became known as the eggbeater pedal, and later it was adapted into the candy pedal. 
Features
The Candy is really diverse and is used by a wide range of riders. 
We have seen them out on the trail, at cyclocross races and even on commuter bikes. 
The cage around the 4 point engagement system inspires confidence and offers a great alternative to the eggbeater pedal if you want more of a pedal body surface area.
Features
Cleat: Premium brass cleats included
Shims: Included
Release Angle: 15° to 20°
Warranty: 5 years
Weight: 304g per pair
Spindle: Forged scm435 chromoly steel
Body: 2 piece machined aluminium
Wings: Cast Steel
Spring: 300 series stainless steel
Inner bearing: Needle
Outer bearing: Cartridge
Maximum rider weight: No restrictions
Colour options: Black/Silver, Blue/Silver or Red/Silver
Additional Information
You can customise the fit and feel of your pedal using crankbrothers tread contact sleeves (CRB-13282).  These shims come with 3 different thicknesses enabling the rider to ensure good contact between their shoes and the pedal axle (as the tread wears down the contact can move away from the axle and onto the wings of the pedal).
As with the rest of the crankbrothers range the pedals are fully serviceable with a level 3 / 11 service kit (product code CRB-11730).  Servicing is simple and does not require any specialist tools, just a flat head screwdriver, socket wrench and 8mm allen key to hold the pedal by the axle. We recommend that the pedal is cleaned and greased every 30 hours of riding and the bearings are inspected for wear.
Manufacturer's Code: CRB-16175, CRB-16176, CRB-16177