Campagnolo EPS Power Unit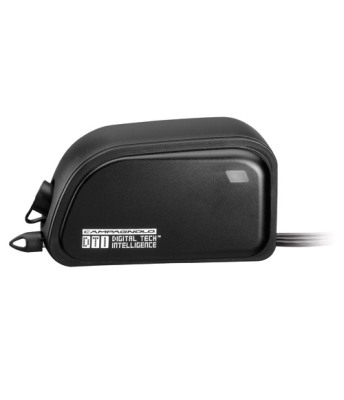 Campagnolo EPS Power Unit
Price:
RRP: $497.93
Save: $46.93
In Stock
2-3 Days Delivery Time
$450.99
The brain of the system.
The EPS™ Power Unit™ is much more than just a battery. Its housing contains all the electronics of the EPS™ drivetrain, the system memory input/output gates and the battery charger plug.
This design choice benefits both the reliability and the performance of the system, which is also upgradeable.
CASING IN VIBRATION ABSORBENT MATERIAL WITH SPECIALLY CONTOURED INTERIOR: for maximum protection of the battery and electronic components against vibration even on very poor road surfaces
CASING WITH ULTRASONICALLY WELDED SEAMS: makes the system 100% waterproof
INPUT/OUTPUT GATES for charging the battery and, when necessary, diagnosing the system and updating the firmware and Eeprom.
DTI™ DIGITAL TECH INTELLIGENCE: the digital brain of the EPS™ drivetrain. DTI monitors and checks the battery, transmits and receives signals to and from the interface and controls and monitors the functions of the rear and front derailleur. The unit also checks for system faults, warning the user when necessary via an RGB LED and a buzzer.
Manufacturer's Code: PU12-EPS