SwissStop FlashPro Yellow King Brake Blocks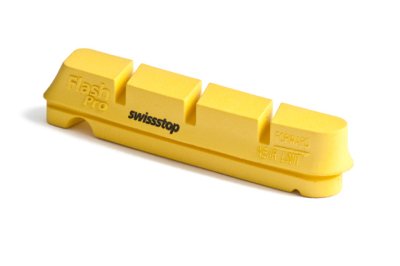 SwissStop FlashPro Yellow King Brake Blocks
In Stock
2-3 Days Delivery Time
$52.85
Power and control. Excellent stopping power in wet and dry with superior modulation and low pad wear rates.
Key features:
High performance compound for carbon rims.
Awesome power and precise modulation.
Complete absence of abrasive materials which damage rims.
Compatibility with all rim materials, no danger of damaging rims through using the wrong pads.
Consistent braking (-20 to +40 degrees Celsius).
Silent operation.
Compatible with: Shimano and SRAM.
Includes: Pads only sold in sets of 4 pieces.
Manufacturer's Code: P100001833