Jagwire Pro Mountain Brake Cable Kit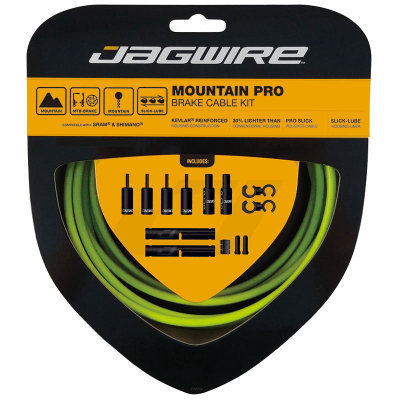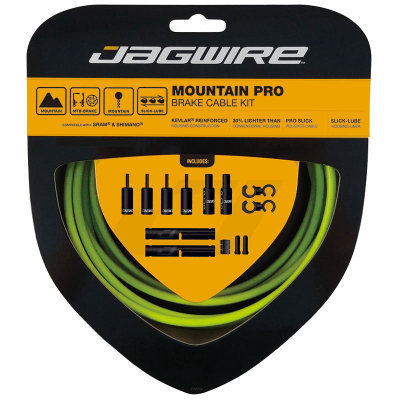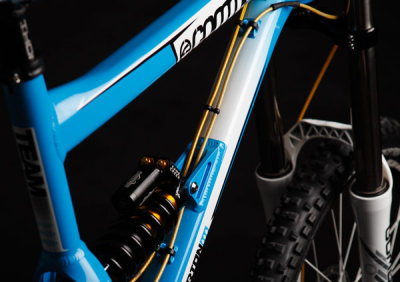 Jagwire Pro Mountain Brake Cable Kit
Blue
In Stock
2-3 Days Delivery Time
$43.46
Orange
In Stock
2-3 Days Delivery Time
$43.46
Red
$43.46
Add to Cart
shopping_cart
White
$43.46
Add to Cart
shopping_cart
Black
$38.03
Add to Cart
shopping_cart
Mountain Pro Brake kits are sold separately from our Pro Shift kits so you can create the best color combination for your bike. Pro level polished brake cables used with our Slick-Lube liners dramatically reduce friction while Kevlar® reinforced, compressionless brake housing delivers smooth, powerful braking performance. And with all needed parts included, our Mountain Pro Brake kits are easy to install.
Pro level polished cables combined with Slick-Lube, Kevlar® reinforced housing enhance braking performance
All parts needed for a complete brake cable and housing install on road bikes are included
Kits provide longer housing and cables for large frame with full housing or mechanical disc brakes
Mountain
Designed specifically for mountain bicycles. From MTB disc brake pads to hydraulic hose, these parts smooth out the trail.
MTB Brake
Compatible with cable-actuated braking systems on mountain bicycles.
SRAM/Shimano Mountain Brake Cable Ends
SRAM and Shimano MTB brake cable head on one end, welded tip on the other.
Slick Lube
Slick-Lube is a method of manufacturing with consistently distributed lubrication.
What's included
3000mm KEB-SL Kevlar®-Reinforced Brake Housing
11500mm Pro Slick Polished Stainless Front Brake Inner Cable
12800mm Pro Slick Polished Stainless Rear Brake Inner Cable
4Lined Alloy End Caps
2POP Alloy End Caps
2Cable Tips
25G Tube Tops
3Cable Donuts
2Rotating Hooks
Manufacturer's Code: JBC00MO, JBC00CB, JBC00RD, JBC00WH, JBC00SB
Barcodes: 4715910021125, 4715910019603, 4715910022801, 4715910022672, 4715910025642