Maxxis Xenith Hors Categorie Folding Road Tyre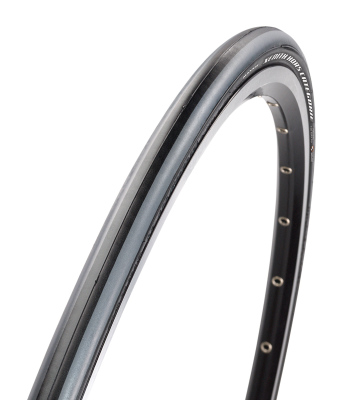 Maxxis Xenith Hors Categorie Folding Road Tyre
700x23C
In Stock
2-3 Days Delivery Time
$53.91
Pro road competition tire
Like the Equipe L?gere, the Hors Cat?gorie is a professional-level road racing tire with a 120 TPI casing, with an added 2-ply nylon breaker for puncture resistance. The Hors Cat?gorie offers two different rubber compounds to optimize your ride. The harder center tread has ultra-low rolling resistance and wears slowly, while the softer shoulder tread offers incredible grip in tight corners.
Features:
Pro road competition tire
2-ply Nylon Breaker Puncture Protection
Product specification:
Size: 700x23c
TPI: 120
Bead: Foldable
Weight (g): 220
Compound: Dual
Max Psi: 130
Nylon Breaker Puncture Protection
Technology
SILKSHIELD
SilkShield offers protection from bead to bead whereas Silkworm is found under the tread only. SilkShield provides an additional level of protection for sidewalls in addition to under the tread.
DUAL
Two compounds used within the tread of select tires to offer lower rolling resistance and increased cornering grip
Manufacturer's Code: TB86340900