Continental Gator Hardshell DuraSkin Folding Road Tyre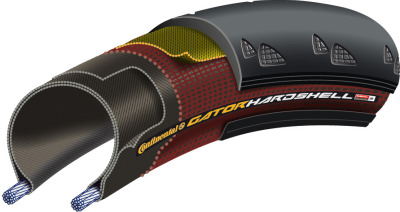 Continental Gator Hardshell DuraSkin Folding Road Tyre
Price:
RRP: $64.27
Save: 10%
700x32C
In Stock
2-3 Days Delivery Time
$57.85

Ideal when it comes to extremely long service life, for the next tour or the commute.
Made for for rough surfaces and rugged tarmac.
Features
For riders who simply demand the most protective, fast rolling tyre around
Building on the supremely successful Ultra GatorSkin, the GatorHardshell gets added extras in every department
Bead to bead DuraSkin protection
Hardshellcasing wrapping further into the sidewall
Extra wide Poly-X breaker belt covers the entire tread strip from shoulder to shoulder
Added material in the tread improves mileage and further increases puncture resistance
Supple handling and low rolling resistance
Handmade in Germany
Folding tyre
Weight: 250 grams
Technology
Hardshell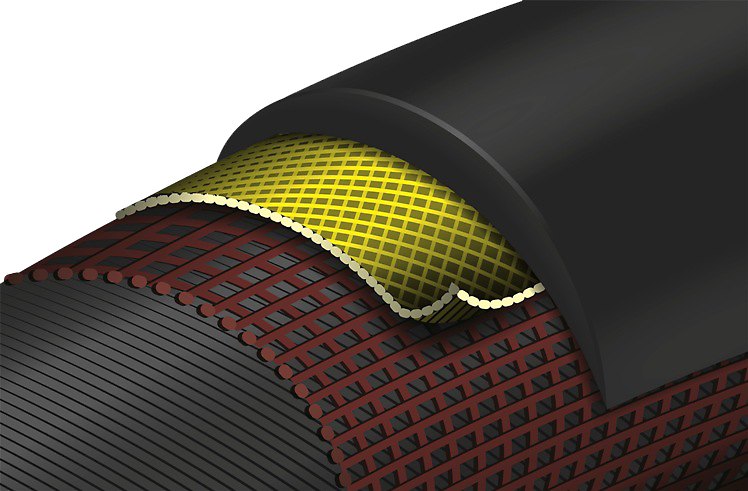 Puncture protection and mileage are the strengths of Hardshell-ProTection. A wider PolyX Breaker®, the specialist against punctures under the tread centre and shoulders provides for great reliability. The threeply – each layer with 60 TPI – carcass covers the entyre tire and makes it a real bastion against urban detritus. The outer sidewalls of the tire are reinforced with DuraSkin® fabric providing even more reliablility due to the casing being so well protected. Hardshell tires are the puncture-resistant flagship amongst racing tires – produced exclusively in Germany.
Manufacturer's Code: TYC00311, TYC00313, TYC00639, TYC00640