Continental Terra Trail Folding Tyre
Continental Terra Trail Folding Tyre
Price:
RRP: $78.93
Save: 10%
26 x 1.5"
External Warehouse
5 Days Delivery Time
$71.04
For your way off-road. For more comfort. For the adventure.
Be it the long tour, or the shortcut on your way home. The new gravel Terra series by Continental gets you there. Made to get you over rough and smooth. Choose alter road, choose Terra.
Features
For your way off-road. For more comfort. For the adventure. Be it the long tour, or the shortcut on your way home. The new gravel Terra series by Continental gets you there
The Terra Trail is the nobbiest model in our series. Made to get you over rough and smooth
Choose alter road, ride Terra
BlackChili Compound - Our unique tread compound, produced only in Germany, answers the eternal question of the best balance of grip and rolling resistance for cycling
ProTection Technology - Protects sidewalls from snake bite punctures, while allowing the tyre to adhere to the trail ahead
Tubeless Ready - This additional puncture protection layer which completely encircles both tyre beads, makes out carcasses robust and impervious against damage and penetration from foreign objects. Greater comfort, grip and puncture protection from lower pressures, when installed with RevoSeal
e25 rated - suitable for E-Bikes up to 25km/h
Weight: from 440g
Folding tyre
3 plies totalling 180TPI
Technology
ProTection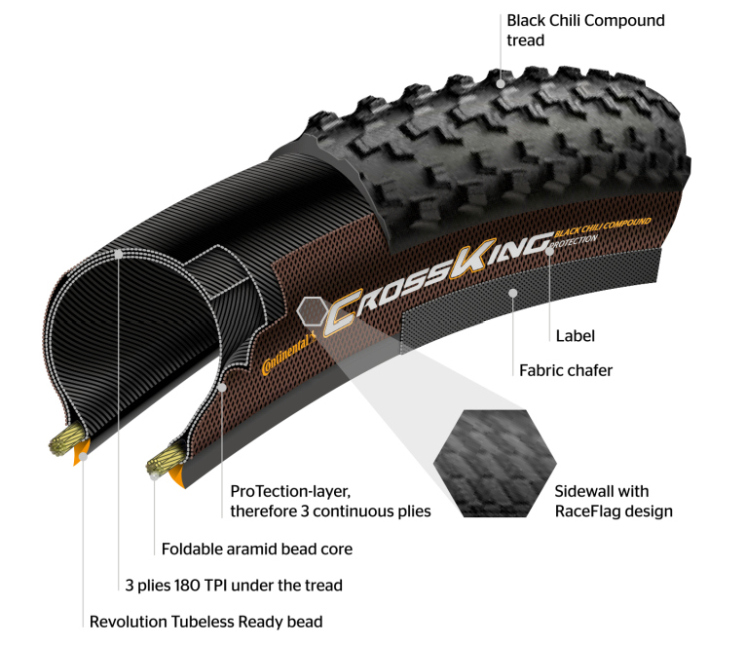 Manufacturer's Code: TYC01715, TYC01697