High5 Zero Mix Electrolyte Tablets Triple Pack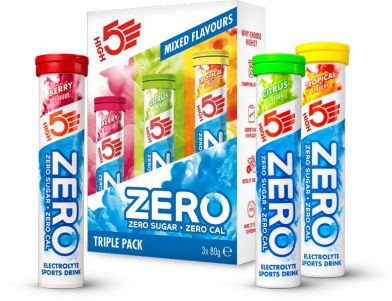 High5 Zero Mix Electrolyte Tablets Triple Pack
Berry/Citrus/Orange/Echinacea
$16.82
Add to Cart
shopping_cart
Berry/Citrus/Tropical
$16.82
Add to Cart
shopping_cart
ZERO Triple Pack is a great pack to test a selection of our great tasting hydration tablets in a mix of flavours. ZERO is a refreshing, great tasting sugar free electrolyte drink with zero calories for during exercise and throughout the day.
ZERO is a refreshing sugar free electrolyte drink with zero calories that makes it simple and easy to stay hydrated. When you sweat, you lose vital minerals so it's important that they are replenished. With key electrolytes, sodium and magnesium, ZERO gives you what water can't.
This scientific formula includes Vitamin C to support a healthy immune system, protect cells from oxidative stress and reduce tiredness and fatigue. The magnesium in ZERO contributes to electrolyte balance, whilst also supporting muscle protein synthesis.
Features
Light & refreshing electrolyte drink with natural fruit flavours
Reduces tiredness and fatigue
Sugar free with zero calories
Reduces tiredness and fatigue
Contents: 20 tablets per tube
Suitable for vegetarians
Suitable for a wide range of sporting activities
Dosage and Use
Simply drop a tab into your re-usable water bottle and watch it rapidly dissolve.
The easy-break tabs mean that you can choose your ideal drink strength.
ZERO can be mixed to your preferred strength, but we recommend one tablet in 750ml water.
Nutritional Information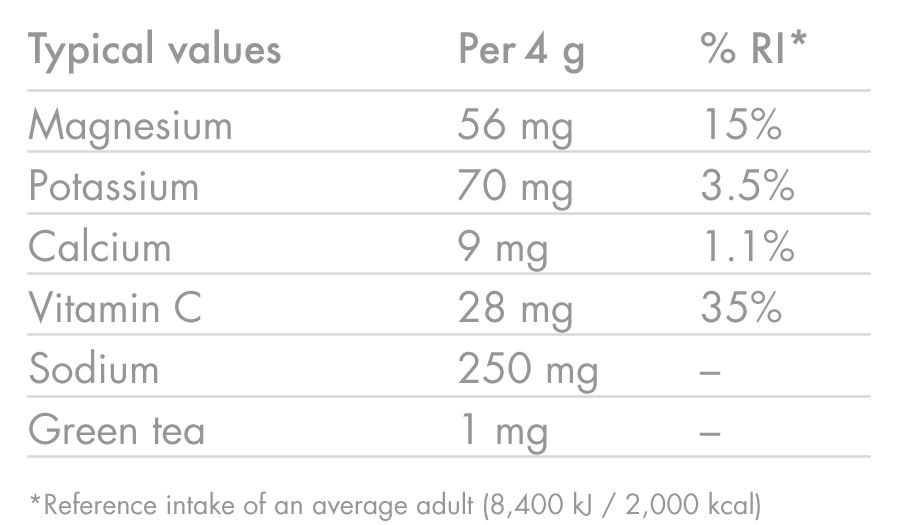 Manufacturer's Code: 16-095, 16-094
Barcodes: 5027492015102, 5027492015096