High5 Energy Drink + Protein Sachets 12x47 Box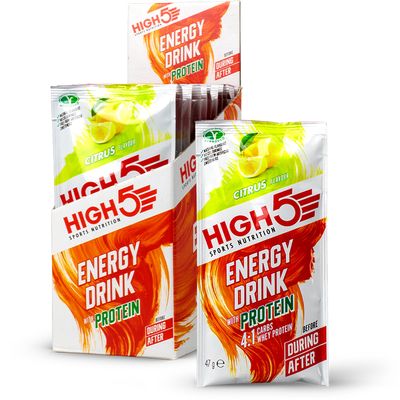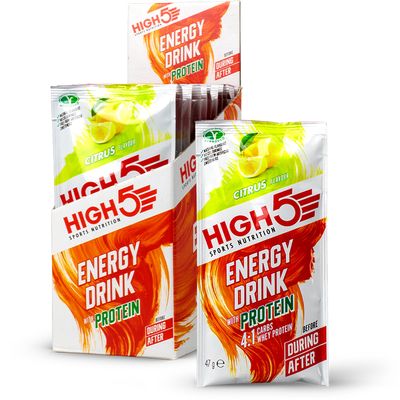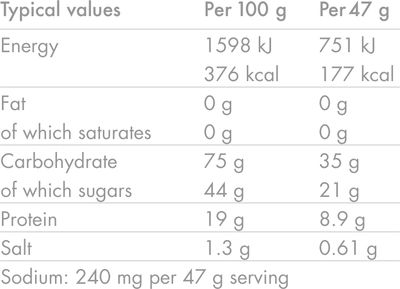 High5 Energy Drink + Protein Sachets 12x47 Box
Price:
RRP: $24.19
Save: 20%
Citrus
In Stock
2-3 Days Delivery Time
$19.31
Summer Fruits
In Stock
2-3 Days Delivery Time
$19.31
Energy Drink with Protein is an all-in-one sports drink for use both during and after exercise. The blend of carbs, protein and key electrolytes helps you to sustain performance and hydration as well as promote the growth and recovery of normal muscles, which can result in stronger, more resilient muscle.
Energy Drink with Protein is the right product for periods of hard training, multi-day endurance events and when you anticipate a big step up in training intensity or volume, such as a training camp.
Features
Isotonic Energy Drink with whey protein isolate
Maintains your endurance performance
Helps maintain hydration during exercise
Light tasting and refreshing
Contributes to the maintenance and growth of muscle mass
Suitable for vegetarians
34 servings per 1.6kg tub
12 servings per sachet pack
Ingredients
Citrus:
Maltodextrin, Sucrose 24%, Whey Protein Isolate 20% (Milk), Fructose 16%, Natural Flavourings, Food Acids (Malic Acid, Citric Acid), Acidity Regulators (Sodium Citrates, Potassium Citrate), Sodium Chloride, Emulsifier (Soy Lecithin). May contain traces of gluten and/or egg.
Manufacturer's Code: HI5ED+P564CT-BOX, HI5ED+P564SF-BOX
Barcodes: 5027492002416, 5027492002409